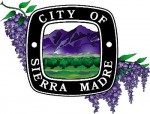 Press Release posted 12/2/15 – El Niño is dominating the news this season. Due to record ocean temperatures, many meteorologists are predicting that this year's El Niño could be powerful enough to rival the 1997 season. With more water on the way, the best way you can prepare is by staying informed. We have gathered some of the most common misconceptions about El Niño. These topics, and more, will be covered in detail at the December 5th workshop "Preparing for El Niño in Sierra Madre" (see below for more information on the workshop).
MYTH: "El Niño will solve the drought problem."
FACT: Not by a long shot. While the National Weather Service's Climate Prediction Center has forecasted a higher chance of having a wet winter for almost all of California, the predicted rainfall is not enough to contend with the state's four-year-long drought. Conservation measures will remain in effect. In fact residents, in most cases, are expected to reduce water use this season to meet the lower winter conservation target.
Click here to learn more about the City's seasonal conservation targets.
MYTH: "Intense and violent storms will occur as a result of El Niño."
FACT: The opposite is true. While larger storms can occur, El Niño's are characterized by smaller and more frequent storms. There are many online resources to help residents track storms as they happen. Sites like NOAA.gov and LACounty.gov/elnino provide regular El Niño updates. Twitter users can also follow the National Weather Service Forecast Office (@NWSLosAngeles) for the latest information.
MYTH: "Sierra Madre and its surrounding cities can capture all rain water for ground water recharge."
FACT: While it is true that drought-affected cities like Sierra Madre are taking advantage of the wetter season, there is no way to safely capture 100% of the rain water. Ground water depletion will continue to be a concern for cities in Southern California.
MYTH: "Standard home insurance covers flood damage." 
FACT: Now is a good time to check your home insurance policy. Flood insurance is not always required, or typically included, in home policies. Residents also shouldn't rely on federal disaster assistance to pay for damages. The Federal Emergency Management Agency (FEMA) typically provides assistance in the form of low interest loans, not as compensation for losses.
For more flood-related resources, please visit the National Flood Insurance Program website.
LEARN MORE:
Residents can manage this wetter season with the right kind of preparation. The Sierra Madre Public Works Department will be hosting a workshop to help you stay safe this winter.
Please join us at City Hall on Saturday, December 5th from 9:00AM – 11:00AM as we cover topics including emergency preparation, tips for safe water capture and the history of storms in Sierra Madre. No reservation required. Please invite your neighbors!
El Niño Safety Checklist 
Take steps now to protect your property. Don't wait until it starts raining. The toughest time to find solutions to rain-related problems is during a rainstorm.
• Clean gutters before the first storm and again afterwards.
• Check all drainage devices, and remove accumulated silt and debris. This will need to be done repeatedly during the rainy season.
• Check all areas of your property to ensure that all drainage is directed away from your house.
• Do not park in front, or on top of, storm drain inlets when parking along the street.
• On trash pickup day, set trash cans on the curb in your parkway instead of in the street gutter. This will prevent your trash cans from being swept away by swift-moving storm water.
• Keep tools and emergency supply materials such as shovels, sandbags, and plastic sheeting handy and accessible.
• Create a disaster supply kit for your home and each of your cars. Advice on what to include in those kits can be found at:
Sandbags and sand will be available at the entry to the City Maintenance Yard (579 E. Sierra Madre Boulevard). These materials are available for Sierra Madre residents only. Contractors are not eligible. Additional information regarding steps you can take to protect your home can be found on the following sites:
• Los Angeles Department of Building and Safety
• LA County Department of Public Works