How to Volunteer to Work on Sierra Madre Rose Float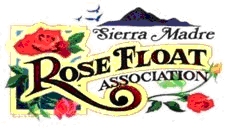 Press Release posted 12/3/15 – Deco Week for the 2016 Sierra Madre Rose Float, "Rollin' on the River", starts on December 26th. We need your help! Please click on the link below to look for the shift(s) that will be right for you: https://smrfa.ivolunteer.com. We hope that you will join us. If you prefer to help with non-decorating jobs, food service at lunch or dinner, working in the Sales Booth or checking in volunteers, please contact Bonnie at volunteer@SMRoseFloat.org.
For more information about SMRFA and all of our activities, check out our website at smrosefloat.org. We look forward to seeing you at the SMRFA barn! Volunteers like you are what make the entire process possible.