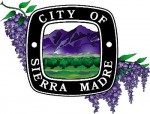 Press Release posted 12/20/15 – Sierra Madre City Hall will be closed beginning at 12:30pm on December 24, 2015 reopening on January 4, 2016. The Sierra Madre Public Library will close at 2:00pm and the Hart Park House Senior Center will close at 2:30pm on December 24th and will reopen on January 4, 2016. Administrative service workers, with the exception of emergency personnel, will be off-duty in observance of the upcoming holiday season.
Residents are encouraged to take advantage of the City's online services during this period. Many of the services performed at City Hall, including payments and applications, are also available online through the City's website. Residents can conveniently manage their water bill, register for Community Services activities, reserve public facilities, check out online library books, and apply for select permits without interruption this holiday season.
All City offices and buildings will resume normal business hours on Monday, January 4, 2016.
For more information about online services, please visit the City's website at: www.cityofsierramadre.com.