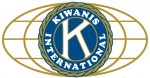 On Tuesday, Feb. 15, the Sierra Madre Kiwanis Club will present a fascinating program called "Thoughts on Christianity, Gnosticism and 'The Da Vinci Code'". The program will be presented by Earl Abbe, who spent many years working overseas and has lived in the region that is the centerpiece for Christianity, Gnosticism and the backdrop for the Da Vinci Code, a work of fiction that has razzled many in traditional religious circles.
The meeting will be at 12 noon at the Masonic Temple, 33 E. Sierra Madre Blvd.
The public is invited and lunch will be served. Reservations and exact change ($11) are required. Please call Pat Birdsall, 355-7290, no later than noon the day before the meeting.