Vector Control Says SGV West Nile Virus Risk Up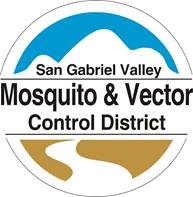 The San Gabriel Valley Mosquito & Vector Control District continues to identify additional evidence of West Nile virus (WNV) transmission.  Mosquitoes collected at the District headquarters in West Covina, and a chicken from a sentinel flock housed at the Santa Fe Dam Recreation Area in the City of Irwindale have tested positive for the virus.  
'ÄúLos Angeles County appears to be a 'Äúhot spot'ÄĚ for WNV activity this year.¬† Residents are strongly cautioned to take precautions now to avoid mosquito bites and eliminate standing water sources'ÄĚ warns General Manager Steve West.¬† Infection with WNV can produce serious, life threatening illness and should be taken seriously.¬†
Visitors to the Recreation area and surrounding communities are advised to take precautions against mosquito bites if outdoors between dusk and dawn including:
Wear long sleeves and pants when mosquitoes are active

.  Select clothing that is light in color, tightly woven, and loose fitting to deter mosquitoes from biting

Apply mosquito repellents to exposed skin

.  Select products containing DEET, picaridin, oil of lemon eucalyptus, or IR3535 for best results. Follow label directions and reapply as necessary.
Do not rely on candles, electronic devices, or wristbands to repel mosquitoes.  These products have limited to no effect.
 Last month, the District reported infections with West Nile virus in birds from nearby Baldwin Park, Covina, and West Covina.  Mosquitoes pick up WNV from infected birds and spread it to other birds or people when they bite again. 
District Ecologists test wild birds, mosquitoes, and chickens to monitor mosquito-transmitted viruses.¬† Technicians inspect and eliminate thousands of mosquito breeding sites every month, but we cannot do it alone 'Äď we need the public'Äôs assistance.¬†
It is critical that residents survey their property and remove all standing water to prevent mosquito reproduction.  Mosquitoes lay their eggs in sources of water such as neglected pools, buckets, containers, puddles, and ponds.  Eggs can hatch and become biting adults in just 5-7 days.   
Since it was introduced in 2003, there have been 2,989 reported infections and 101 deaths from WNV in California.  West Nile virus is present and a risk to public health every year. 
Ongoing prevention and maintenance includes:
'Ė°¬†¬† DRAIN & DUMP: Check properties weekly and remove all sources of standing water.¬† Report neglected pools or other sources of standing water to the District
'Ė°¬†¬† DAWN & DUSK: Wear effective repellents if outdoors when mosquitoes are present (typically between dusk and dawn)
'Ė°¬†¬† DEFEND: Ensure doors and windows are properly screened to keep mosquitoes out of the house
The District encourages the public to help identify WNV by reporting dead birds to the WNV Hotline at (877) WNV-BIRD (877-968-2473) or online at www.westnile.ca.gov. 
Residents should call the District to report mosquito activity.
Find out who to call:  visit www.westnile.ca.gov and enter your zip code.
The San Gabriel Valley Mosquito & Vector Control District is a public health agency dedicated to the control of mosquito and other vector-borne diseases.   The District can be reached at 626-814-9466 or on the web at www.sgvmosquito.org