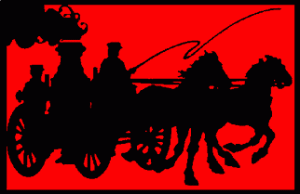 Posted 11/2/11 – Good Morning
I was absolutely JAZZED about the success of our "Fill The Boot" campaign on Saturday collecting money for M.D.A. Our original count showed that in just 5 hours, the Citizens of Sierra Madre GENEROUSLY donated $5,460.18 ! Then on Tuesday, I received word from April Drasin @ M.D.A. that the amount counted / calculated on Saturday was WRONG! It was not $5,460.18 as earlier stated but instead is $6,220.00. I was jazzed before, now I am BLOWN AWAY!
The Fire Dept.'s Saturday duty crew consisted of myself, Engineer Ted Walters, Firefighters Chris Egebjerg, Tyler Tuttle & Michael Rider as well as Paramedics Esteban Estrada and Cici Hoschet. spent the extended morning at Sierra Madre Bl. and Baldwin Av. getting their "Boots Filled."
The help, provided by several of the Sierra Madre CERT team members, was KEY to our success as we had 2 calls during this event and had to leave. Those members were Caroline Brown, Nasrat Raouf, Elsa Saldaña, and Melanie Shewmaker. They diligently continued the effort in our absence.
Also contributing to our success were Off Duty Firefighter Trevor Williams, Engineer Ed Hughes, Battalion Chief Bob Burnett, his wife Rosemary and daughter Amanda along with my wife Deborah.
All of the money collected that day went DIRECTLY to M.D.A. Being able to make a difference even BEYOND our daily responses is VERY satisfying.
I would also like to thank the Pasadena Sandwich Company for donating sandwiches for the "Boot Crew" as well as The Sierra Madre Juice Co. providing WONDERFUL fruit smoothies. Yogurt & More gave gift certificates and Chase Bank helped us with bundling and organizing the donation monies. The owners of CORFU Restaurant also made a generous donation.
I LOVE this town.
Everyone have a GREAT day!
Regards, Captain Todd Conrad – President S.M.V.F.A.