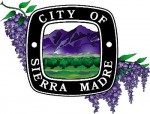 Posted 12/15/11 – The City of Sierra Madre is very excited to announce the long awaited Hart Park House Senior Center Grand Re-Opening.  Please join the Sierra Madre City Council and Senior Community Commission for a special Open House & Ribbon Cutting.
Date: Thursday, December 15, 2011
Time: 3:30 pm to 5:30 pm
Location:    Hart Park House Senior Center, 222 W. Sierra Madre Blvd. (in Memorial Park)
For more information please call the Community & Personnel Services Department at (626) 355-5278.