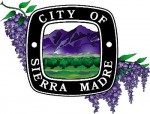 Posted 12/15/11 – Sierra Madre City Hall and Community & Personnel Services Holiday Closures
Friday, December 23rd at noon
Monday, December 26, 2011
Friday, December 30, 2011
Monday, January 2, 2012
Sierra Madre Library Holiday Closures
The Sierra Madre Public Library will be closed for Christmas, Saturday, December 24 through Monday, December 26, and for New Years', Saturday, December 31 through Monday, January 1. Library materials may be returned in the Book Drop, located on the Library walkway, which will remain open during these days.  The Library is located at 440 West Sierra Madre Blvd., in Sierra Madre. 626-355-7186. www.sierramadre.lib.ca.us.
Youth Activity Center Holiday Closures & Schedule
Please note the YAC will be closed on Monday, December 26 and Monday, January 2, 2012.  YAC Winter Break hours start December 27 and run through January 5, 2012. Winter Break hours are Monday through Thursday, 12:30pm-4:00pm.