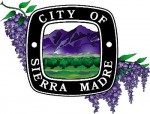 Posted 1/5/12 – The City of Sierra Madre has partnered with the Pasadena YMCA to offer teens 11-17 years-old Teen Leadership Club at the Youth Activity Center.  Starting Monday, January 9, 2012 the Pasadena YMCA will offer teen programing at the Sierra Madre Community Recreation Center, in the second story Youth Activity Center. 
The YMCA Teen Leadership Club creates a space where teens feel valued and supported, know they have options and prospects for a successful future and gain the competence and confidence to become productive adult citizens.
Pasadena YMCA Focus:
Youth Development: Staff-supported homework time, literacy and educational support, arts and enrichment programming Healthy Living: Nutrition and physical fitness Social Responsibility: character development and community service learning projects
The program will be offered on Mondays 12:30pm – 6pm, Tuesdays through Thursdays 3pm-6pm and on Fridays at Kersting Court from 3pm-6pm.  The cost is $30.00 per week. 
Registration materials available starting Tuesday, January 3, 2012 on website at www.ymcala.org/pasadena or in person at the Pasadena YMCA office 2844 E. Foothill Blvd., Pasadena, CA 91107, (626) 432-5880.  For more information, program application or to register, please contact Jennifer Sullivan, Senior Program Director, Regional Child Care Specialist for YMCA of Metropolitan Los Angeles, at jennifersullivan@ymcala.org or (213) 351-2271. 
Spring and Summer Day Camps enrollment begins March 1, 2012.  During the breaks the YMCA Teen Leadership Club transforms into a half day, day camp operating from 12:00PM-6:00PM Monday through Friday at the Sierra Madre Youth Activity Center. Activities vary throughout the day and week based on themes and weekly field trips.