City Class Registration Now Open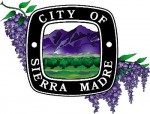 Posted 1/5/12 – The Community Services Department is happy to announce that registration is now open for the winter/spring session for both youth and adults.  Classes include Tennis, Ballet/Tap, Gymnastics, Soccer, Karate, Yoga (Tuesday & Thursday evenings plus a new Wednesday morning class) and Tai Chi. The Spring Aquatic Center schedule includes a variety of programs ranging from Lap Swim & Water Aerobics to Swim Team and Lifeguard & Water Safety Instructor Training classes. Also open – Whale Watching and Senior excursions.
Registration is available online at www.cityofsierramadre.com or walk-in at the Community Recreation Center or Hart Park House Senior Center.  For more information please call the Community & Personnel Services office at (626) 355-5278.