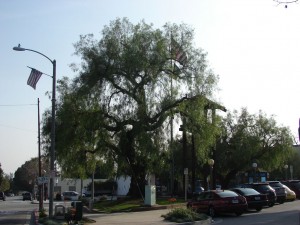 Posted 2/25/12 – While there will obviously be many pictures taken of the pepper tree in Kersting Court in its last few days (and we'd love for you to submit them to us for publication, too), we'd like to start putting up pictures of the pepper tree that our readers have taken over the years.  In particular, we're looking for pictures from the olden days.  We'll post your pictures on this page, and make sure there is some sort of public display of all the photos we collect, in addition to posting it on our site and on YouTube.  The person that sends us the oldest picture by July 1st, 2012 will receive a $100 gift certificate donated by Cafe 322 (honor system, tell us the real date…).
To send us your picture, please e-mail to peppertreepix@sierramadrenews.net.  When possible, please include the date of the picture, who took the picture, and who's in the picture.  On our site, and possibly in the future presentations, we will include this information with the picture unless we are asked not to.
Please include the following in the body of your e-mail (Don't let the legalese scare you.  If it's your picture, and  you want us to publish it, it's not an issue.):
I acknowledge that Sierra Madre News Net, in providing contemplated services to me, will be duplicating photographs and other original works of authorship that may be protected under the Copyright Laws of the United States.  Pursuant thereto, I expressly acknowledge that I am the owner of all right, title and interest in the copyrights of such photographs and other original works and/or am expressly authorized to reproduce the same by the Copyright holder.
I agree to indemnify, defend and hold harmless Sierra Madre News Net from any and all causes of action relating to infringement of copyrights of the underlying photographs and original works of authorship presented by me to Sierra Madre News Net and utilized by Sierra Madre News Net in performing contemplated services to Client.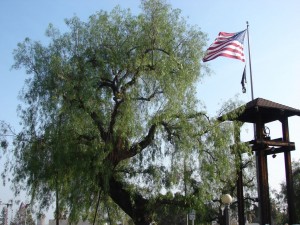 Don't include those words if they aren't true.  We will only include photos that have a copyright release included.
Thanks for getting involved in this project.  Tell your friends, tell your neighbors.