Press Release Posted 4/12/12 – Andy Bencosme, Managing Broker of CENTURY 21 Village Realty in Sierra Madre recently congratulated the three top producing agents for the first quarter of 2012. The agents are Emily Duggan, Nazee Rix and Nathalie Marles. The announcement was made at the office's weekly sales and marketing meeting.
Emily Duggan was the Top Producer for the 1st Quarter, closing the most Real Estate sales from January through March. Duggan is a long time resident of Sierra Madre celebrates her 22nd year as an agent at CENTURY 21 Village, Emily offers her clients the talents of a smart and savvy realtor who knows the foothill areas thoroughly. For both buyers and sellers, Emily also puts her experience and contacts to work. Contractors, handymen, painters, decorators and landscapers, Emily has all their names and numbers.
While industry awards are always appreciated, Bencosme has often noted that it's the extra effort and personal attention that Emily gives her clients that makes her among the most sought after agents in the area. She personally supervises everything from a home's preparation, staging and photography to guiding a client through inspections, loan and escrow requirements. As further proof of her success, Emily has repeatedly been voted real estate's "Best of the Best" REALTOR in a local newspaper reader's poll.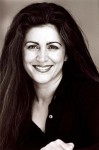 Nazee Rix was the 2nd Top Producer for the first quarter, continuing her strong sales from 2011 where she finished with the most Real Estate Sales for the year. Rix, a Bradbury resident and mother of two has been a consistent top sales producer for the Sierra Madre office. For the first half of the year she posted the highest number of home sales with the highest sales volume. Bencosme credits her success to having the utmost dedication to her business and an understanding of her client's individual needs. Her expansive knowledge of the various real estate markets in the vicinity and her honesty in business also play a very important factor in her success in the business so early on in her career. "Nazee receives many favorable reports from her clients on the quality service surveys," says Bencosme "and much of her business comes from referrals of very satisfied clients."
Marles finished the period as the 3rd Top Producer. "2011 was a very successful year for Nathalie and it looks to be another one this year" remarked Bencosme "I love having someone with Nathalie's expertise in our office because it allows us to service clients in more ways than just the traditional residential brokerage." Bencosme was referring to Marles being a Short Sales and Foreclosure Resource Certified Professional, granted to her by the National Association of REALTORS. "One of the greatest aspects of this certification is being able to help homeowners who are in a difficult situation" said Marles.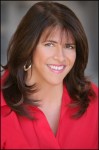 Nathalie Marles grew up in South Pasadena and lived in the San Gabriel Valley over thirty years. She has been with CENTURY 21 Village since 2002 as a full time agent. Due to the current market she began to specialize in "short sales" and selling bank-owned homes for many direct lenders and asset management companies. "This keeps me on my toes with the current market values and has really sharpened my skills in performing market analysis for my clients" remarked Marles.
Emily Duggan, Nazee Rix, Nathalie Marles and all of the friendly agents at CENTURY 21 Village Realty can be reached at 38 W. Sierra Madre Blvd. in Sierra Madre or by telephone 626.355.1451 or on the internet at www.c21village.com.