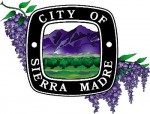 Press Release Posted 5/24/12 – The City ofSierra Madre Senior Community Commissionwill host a Community Yard Sale on Saturday, June 9, 2012 from 8:00 a.m. to noon located in the parking lot ofSierra VistaPark(611 E. Sierra Madre Blvd.).
This 2nd annual Community Yard Sale has sold out and is bigger than last year! There are 20 different individuals and organizations selling used or slightly used items found cleaning out garages, attics, storage sheds and closets.  This is your opportunity to buy antiques, furniture, collectibles, toys, books, clothing, jewelry and more.
The event is free and open to the public. The Senior Community Commission will be hosting a booth to help raise money for senior programs and activities. Join us and find that item you can't live without!  Event may be cancelled due to inclement weather.