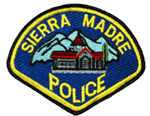 On Friday, March 25, 2011 at approximately 10:30 AM, a man in the 300 block of Mariposa went to the front door of a senior female resident and identified himself as a local water company employee. The man told the resident that he needed to check her plumbing for the quality of water being supplied to her home. After the resident allowed the man inside her home, the man distracted the resident and may have taken property from the resident's home.  The suspect tried to get the victim to pay him for the work he claimed to have done. At this point, there is no reported loss.  Officers verified that no local water company employee was working in that capacity in the area.
In July 2010, a similar incident occurred in this same general area and there was a substantial loss of cash and property. 
The suspect in the recent case was described as a clean shaven man of Hispanic descent, 30-35 years old, and wearing a light colored tee shirt.
Anyone with information regarding this incident or other incidents with similar circumstances, please call the Sierra Madre Police Department at (626) 355-1414. SMPD Case #11-0756.