Travelers And Collectors Speakers Series Season Finale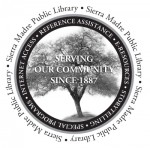 On Friday, May 13, at 7:30 p.m., in Sierra Madre's City Hall Chambers, Jay Whitcraft will present the final armchair excursion of the year in "Portugal by Car."  Join Jay on his tour of this culturally rich, romantic country on the beautiful Iberian Peninsula, often referred to as "Europe's West Coast."  In addition to background on Portugal's discovery, exploration and marine history, trip highlights will include palaces and castles, port wine country, the Douro River Valley, and Fado, Portugal's traditional music.
 This program is free and open to the public. Sierra Madre City Hall is located at 232 W. Sierra Madre Blvd., in Sierra Madre. This is the final program of the season; the series will resume in February 2012. For more information, please call Catriona Shafer at (626) 355-7186.