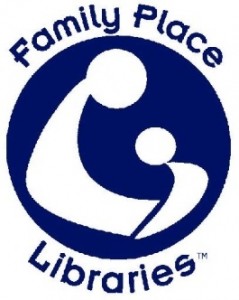 Press Releases posted 3/10/14 – 1-2-3 Play with Me: A Parent/Child Workshop Series/Baby Rhyme Time (see below)
1-2-3 Play with Me: A Parent/Child Workshop Series
Families with children ages three and younger are invited to the Sierra Madre Public Library's new five-week parenting workshop series, 1-2-3 Play with Me.
Lively interactive sessions will include toys, crafts, books and play, in addition to discussions of parenting issues and concerns. Sessions will feature noted resource professionals from the community. Registration begins March 1 and the workshops are on Tuesdays, April 1, 8, 15, 22, & 29 from 9:30-11:00 a.m. at the Library.
Enrollment is free, but in-person pre-registration at the Library is required to ensure a spot in the program, so sign up with your friends & family soon. Participants register for the entire series of all five sessions.
Each session will feature a different aspect of parenting including: early literacy, speech, hearing and language development, child development, nutrition, music, play, and health.
For more information, please call Christine Smart, Youth Services Librarian at (626) 355-7186.
Baby Rhyme Time at the Sierra Madre Public Library!
We're having a program just for babies and toddlers under a year old, along with their parents and caregivers, starting in May at the Sierra Madre Public Library.
The new Baby Rhyme Time starts May 5 at 10 a. m. and runs every Tuesday, through July 29. Sessions last 30 minutes and are divided into 3 separate parts: Lap Time, Reading Together, and Free Play. There is no pre-registration for this free program.
Lap Time: A librarian will lead rhymes, reading, playing, and songs while demonstrating ideas for finger play and movement. Parents and caregivers join in with their babies.
Reading Together: The babies & and toddlers will choose from a variety of board books to share with parent or caregiver. Don't forget to check some out for later! Bring home the rhyme and song sheet too, for more fun at home.
Free play: This gives babies a way to feel comfortable with each other and a new environment. After 8 to 10 minutes, parents and caregivers help the librarian and the babies put the toys away and sing a closing song.
The Sierra Madre Public Library is a Family Place Library, dedicated to service to families with babies and preschool children.
Sierra Madre Public Library, 440 W. Sierra Madre Blvd., Sierra Madre, CA 91024, (626) 355-7186, www.cityofsierramadre.com/departments/library.