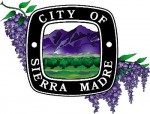 Press Release posted 1/5/16 – To assist with rain preparations, the City is providing residents with free sand and sandbags. Supplies are available at the City Yard and can be found outside the front gate.
The City's Public Works staff will be closely monitoring supplies and replenishing inventory as needed. Due to the high demand however, residents may experience low supply levels during nights and weekends. In such an event, Public Works staff will restock supplies on the morning of the next business day. Residents can also find supplies at many hardware stores including Home Depot.
Where to go: City Yard located at 621 E. Sierra Madre Blvd.
(The City Yard is located within Sierra Vista Park across from the Rose Float building. Follow the driveway located between the cemetery and Sierra Vista Park.)
What to bring: Shovel and gloves.