Free Parent/Child Workshops At Sierra Madre Library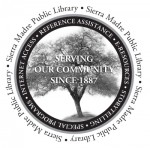 The Sierra Madre Public Library is again offering its popular five-week parenting workshop series in September.  The workshops, for families with children ages three and younger, will cover general parenting; speech, language and reading; child development; nutrition; physical fitness and play for young children.  The informal sessions will be interactive and will include toys, crafts, books and play, in addition to discussions of parenting issues and concerns. 
Presenting at the workshops on consecutive Tuesday mornings, beginning Sept. 6th  through Oct. 4th, from 10:00 a.m. to 11:30 a.m., will be community partners with expertise in working with young children.  Registration begins August 1st, and as seating is limited, reservations are required.
Sierra Madre Public Library is a Family Place library, a statewide initiative to promote the literacy, early childhood development, parent education and family support of young children.  Modeled on a national Family Place project, the project is supported by the U.S. Institute of Museum and Library Services under the provisions of the Library Services and Technology Act, administered in California by the State Librarian.
For more information or to make a reservation, please contact Sierra Madre Public Library Youth Services Librarian, Meegan Tosh, at (626) 355-7186 or mtosh@cityofsierramadre.com. The Library is located at 440 W. Sierra Madre Blvd., in Sierra Madre.