Inside the News Net
Sierra Madre Business Web Pages ($125/year, with dedicated domain name, add $50 - Sierra Madre businesses only)
---
Premium Advertiser Web Pages ($250/year, with dedicated domain name, add $50 - non-Sierra Madre businesses allowed, includes premium link placement and logo)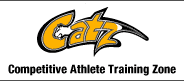 **************
*************
---
Arnold's Frontier Hardware & Gifts
Rambo, Century 21 Village Realty
Gem Plumbing, Heating and Air Conditioning
Gwen Gordon, Fine Art/Graphic Design Solutions
Hands 2 Health Wellness Center, Dr. Teresa Smith, Chiropractor
Harlequin Art Gallery and Restoration
Moe's Automotive Service Center
Redstone Commercial Real Estate
Reni Rose, Prudential CA Realty
Ruth Richardson, Fine/Portrait Artist
(5/19/03) Star News Runs Front Page Story on Sierra Madre Murals Found in Canyon After Forty-Five Years Monday's Pasadena Star News features a story by Lisa Faught, Star News staff writer, about murals discovered by Craig and Lisa Cardella in their Canyon home when they were doing a remodel. You might recall that the News Net first wrote about this story on April 30th of this year. However, Lisa and the Star News, with more time and resources at their disposal than we have, has put together a very interesting article, and you can find it at the Star News website, on this page. (FYI, the Sierra Madre Weekly also had a nice front page article on the murals in their Thursday, May 15th edition.)
---

(4/30/03) 45-Year Old Murals Discovered in Canyon Home, Covered Up for Decades Craig and Lisa Cardella, local residents who purchased a home in the Canyon last year made a surprising discovery when they went to do a little re-model. When they removed some

paneling from the walls, they discovered all four walls in one room covered by murals. Other rooms in the house concealed additional art, both paintings and etchings, much of which had been destroyed or damaged beyond repair. After a little research, they determined that in 1957, an artist had lived in the house, to whom the

works could be attributed. There also used to be a 20-foot mural in the front of the house, which has long since disappeared. The art turned out to be that of Fred MacLaren Adams. Mr. Adams now resides in Nevada City, California, and is well known as a leader of the neo-pagan movement, who heads FERAFERIA, which describes itself on its website as a Non-Profit Religious and Educational Foundation Incorporated August 2nd, 1967, CE The historic mission of this foundation is to salvage, transform and re-activate the timeless INITIATIC CODE of Planet Earth, as enshrined in the Grand Scaramental Societies of ancient

times, for the New Precessional Year of THE DIVINE MAIDEN.

Websites from as far away as the Netherlands acknowledge Feraferia in their own list of neo-Pagan sources, including one which states "Feraferia is a Paraerdisal Fellowship for the loving celebration of Wilderness Mysteries with FAERIE style, courtly elegance, refinement and grace." According to the paganlibrary.com website: "'Pagan' does not mean "irreligious" or "barbarian". It is the correct anthropological term to describe indigenous folk religions, being derived from the Latin paganus,

"peasant," which derives in turn from pagus, "village". The Latin comes from the Greek pagos, "standing stone," and paga, "sacred spring," representing, respectively, the male and female generative powers. Paganism is basically Nature worship. 'Pagan' is a proper noun or adjective denoting the name of a religion, and as such, is properly always capitalized, as is 'Jewish' or 'Hindu'. Religions can be roughly divided into two distinct categories: the naturally evolving, indigenous "folk" religions of particular regions and peoples (the Pagan

religions), and on the other hand the "revealed" religions: those religions owing their existence to a "revelation" taught by some great "prophet" and formulated in various creeds and dogmas. The latter category, of course, includes most of the "Great Religions of Mankind:" Judeo-Christian-Islamic, Buddhist, Confucian, etc. Though articulated by a great teacher, Lao-tsu, Taoism is essentially Pagan in philosophy and attitude, while Hinduism and Shinto are Pagan in origin and essence even though they have become

institutionalized as State religions. Pagan religions are characterized by being "natural," both in origin and mode of expression, as opposed to the artificiality of constructed revealed religions. Paganism emerges out of the processes of Life and Nature, and continues to evolve as a living, growing, organic entity. Adams, who recalls painting the murals, will be returning to So. Cal. later this year, when he intends to do some repair and touching up to some of the painting, which have been moved from the house into storage. Adams stated that his style has changed somewhat since then, you can see for yourself by visiting his website at the link above, and clicking on the link to Essays and Images of Feraferia. All photos courtesy of Craig Cardella, the homeowner. Anybody with information about Fred Adams or specifically his time in Sierra Madre and/or the Canyon, please contact Craig at artinfohunt@yahoo.com.