Inside the News Net
Sierra Madre Business Web Pages ($125/year, with dedicated domain name, add $50 - Sierra Madre businesses only)
---
Premium Advertiser Web Pages ($250/year, with dedicated domain name, add $50 - non-Sierra Madre businesses allowed, includes premium link placement and logo)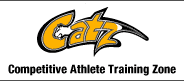 **************
*************
---
Arnold's Frontier Hardware & Gifts
Rambo, Century 21 Village Realty
Gem Plumbing, Heating and Air Conditioning
Gwen Gordon, Fine Art/Graphic Design Solutions
Hands 2 Health Wellness Center, Dr. Teresa Smith, Chiropractor
Harlequin Art Gallery and Restoration
Moe's Automotive Service Center
Redstone Commercial Real Estate
Reni Rose, Prudential CA Realty
Ruth Richardson, Fine/Portrait Artist
How Far Is It From Sierra Madre To...?
For more information about Sierra Madre (demographics, shops, restaurants, schools, parks, churches, utilities, etc.), click here .

For a list of some of the annual events that contribute to making Sierra Madre such a charming community, click here .

Use your back button to return here.




All times and mileage are approximate.
| | | |
| --- | --- | --- |
| Destination | Mileage | Time |
| Airports | | |
| Burbank | 20 miles | 30 minutes |
| Los Angeles/LAX | 32 miles | 45 minutes |
| Ontario | 36 miles | 45 minutes |
| Irvine/John Wayne | 51 miles | 50 minutes |
| Amusement Parks | Mileage | Time |
| California Adventure | 40 miles | 40 minutes |
| Disneyland Park | 40 miles | 40 minutes |
| Knotts Berry Park | 40 miles | 40 minutes |
| Magic Mountain | 42 miles | 50 minutes |
| Raging Waters | 19 miles | 25 minutes |
| Universal Studios | 21 miles | 35 minutes |
| Cities | Mileage | Time |
| Downtown LA | 16 miles | 30 minutes |
| Arcadia | 2 miles | 5 minutes |
| Big Bear Lake | 91 miles | 2 hours, 15 minutes |
| Burbank | 17 miles | 25 minutes |
| Del Mar | 113 miles | 2 hours |
| Hollywood/Vine | 22 miles | 35 minutes |
| Huntington Beach | 46 miles | 45 minutes |
| Laguna Beach | 65 miles | 1 hour, 5 minutes |
| Lake Arrowhead | 80 miles | 2 hours |
| Lake Tahoe | 504 miles | 8 hours, 50 minutes |
| Las Vegas | 263 miles | 4 hours, 30 minutes |
| Laughlin | 287 miles | 5 hours, 30 minutes |
| Mammoth Lakes | 316 miles | 8 hours, 15 minutes |
| Marina Del Rey | 33 miles | 1 hour |
| Mt. Baldy | 41 miles | 1 hour, 15 minutes |
| Newport Beach | 55 miles | 1 hour |
| Palm Springs | 106 miles | 2 hours |
| Old Town Pasadena | 12 miles | 15 minutes |
| Pasadena | 2 miles | 5 minutes |
| San Diego - North | 131 miles | 2 hours, 30 minutes |
| San Francisco | 389 miles | 6 hours, 45 minutes |
| Santa Barbara | 104 miles | 1 hour, 45 minutes |
| Tijuana, Mexico | 143 miles | 2 hours, 45 minutes |
| Performing Arts | Mileage | Time |
| Arrowhead Pond | 40 miles | 40 minutes |
| Dorothy Chandler Pavilion | 17 miles | 40 minutes |
| Greek Theater | 19 miles | 40 minutes |
| Universal Amphitheater | 21 miles | 40 minutes |
| Staples Center | 16 miles | 40 minutes |
| Sports Venues | Mileage | Time |
| Arrowhead Pond | 40 miles | 40 minutes |
| California Speedway | 40 miles | 50 minutes |
| Coliseum | 20 miles | 35 minutes |
| Del Mar Race Track | 113 miles | 2 hours |
| Dodger Stadium | 16 miles | 35 minutes |
| Edison Field | 40 miles | 40 minutes |
| Irwindale Raceway | 11 miles | 15 minutes |
| Los Alamitos Race Track | 36 miles | 50 minutes |
| Rose Bowl | 8 miles | 20 minutes |
| Santa Anita Race Track | 3 miles | 10 minutes |
| Staples Center | 18 miles | 30 minutes |
| Studios | Mileage | Time |
| ABC | 17 miles | 20 minutes |
| CBS - Studio City | 22 miles | 30 minutes |
| Disney - Buena Vista, Burbank | 17 miles | 20 minutes |
| DreamWorks Animation, Glendale | 16 miles | 20 minutes |
| NBC - Burbank | 18 miles | 25 minutes |
| Paramount | 21 miles | 35 minutes |
| Universal Studios | 21 miles | 30 minutes |
| Warner Bros | 18 miles | 25 minutes |
| Universities | Mileage | Time |
| Cal State Fullerton | 35 miles | 45 min. |
| Cal State LA | 13 miles | 30 minutes |
| CSU Long Beach | 45 miles | 1 hour, 15 minutes |
| Cal Poly Pomona | 21 miles | 30 min. |
| Cal Tech | 7 miles | 15 miles |
| Claremont Colleges | 22 miles | 35 minutes |
| Pepperdine | 44 miles | 1 hour, 15 minutes |
| UC Irvine | 55 miles | 55 minutes |
| UCLA | 30 miles | 45 minutes |
| USC | 20 miles | 35 minutes |
---