Inside the News Net
Sierra Madre Business Web Pages ($125/year, with dedicated domain name, add $50 - Sierra Madre businesses only)
---
Premium Advertiser Web Pages ($250/year, with dedicated domain name, add $50 - non-Sierra Madre businesses allowed, includes premium link placement and logo)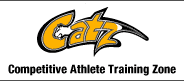 **************
*************
---
Arnold's Frontier Hardware & Gifts
Rambo, Century 21 Village Realty
Gem Plumbing, Heating and Air Conditioning
Gwen Gordon, Fine Art/Graphic Design Solutions
Hands 2 Health Wellness Center, Dr. Teresa Smith, Chiropractor
Harlequin Art Gallery and Restoration
Moe's Automotive Service Center
Redstone Commercial Real Estate
Reni Rose, Prudential CA Realty
Ruth Richardson, Fine/Portrait Artist
Sierra Madre Area Hotels and Lodging

As of right now, there's only one place that I'm aware of that offers overnight lodging in Sierra Madre. That's the Jail House Inn, on Windsor Lane. It's an interesting concept, though I've yet to see it except on their website. It's a bed and breakfast with just the one available room as I understand it, with your bed in an actual jail cell from the City's former jailhouse, in which the Inn is located.
Sierra Madre's Jail House Inn on Windsor Lane
55 W. Sierra Madre Blvd., Sierra Madre, CA 91024
(626) 355-1927
2009 Wistaria Festival Host Hotel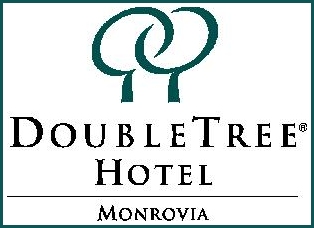 Special room rates are available by clicking on the above logo, which will take you to a special Wistaria Festival reservations page, or call (626) 357-1900 and ask for Group Name: Wistaria Festival. Complimentary shuttle rides from the hotel in Monrovia to the Wistaria Festival will be provided.
Other places to stay nearby
Pasadena

Arcadia

Monrovia

3600 E. Colorado Blvd.,

Pasadena, CA, 91107

www.book.bestwestern.com (626) 793-0950

211 E. Huntington Dr., Arcadia, CA 91006
www.embassysuites.com (626) 445-8525

Comfort Inn Monrovia
1125 E. Huntington Dr. Monrovia CA US


www.comfortinn.com

(626) 358-0430

2462 E. Colorado Blvd. ,

Pasadena, CA, 91107

www.comfortinn.com (626) 405-0811

311 East Huntington Dr., Arcadia, CA 91006 www.hamptoninn.com (626) 574-5600

700 W. Huntington Dr. Monrovia, CA 91016

www.marriott.com

(626) 357-2786

180 N. Fair Oaks Ave.,

Pasadena, CA 91103
www.courtyardpasadena.com (626) 403-7600

199 N. Second Ave. Arcadia, CA 91006 www.hiltongardeninn.com (626) 574-6900

924 W. Huntington Dr., Monrovia, CA, 91016

www.doubletree.com (626) 357-1900

2131 East Colorado Blvd.

Pasadena, CA, 91107

(626) 796-3121

321 E. Huntington Drive

Arcadia, CA 91006

www.marriott.com

(626) 446-6500

930 S. 5th Ave.
Monrovia, CA 91016

www.homesteadhotels.com

(626) 256-6999

3321 E. Colorado Blvd., Pasadena, CA, 91107

(626) 796-9291

130 West Huntington Drive. Arcadia, CA 91007 www.santaanitainn.com (626) 446-5211

788 W. Huntington Drive
Monrovia, CA 91016 www.oaktree-inn.com (626) 358-8981

2863 E. Colorado Blvd

Pasadena, CA, 91107

(626) 449-3020

99 N 2nd Avenue

Arcadia, CA91006

www.marriott.com - (626) 821-5400

191 N. Los Robles,

Pasadena, CA 91101

www.starwoodhotels.com (626) 792-2727

1203 E. Colorado Blvd
Pasadena, CA 91106
www.vagabondinn.com (626) 449-3170