Friends of Todd Smith, please see 4/23/02 post on Community Message Board.

Now you can receive "Reelin' in the Years" direct by e-mail (almost) daily, including This Day in History, Joke of the Day, Quote of the Day, Famous Birthdays, links to Sierra Madre calendar, 5-day Sierra Madre weather). Click above to find out how to have your free subscription e-mailed directly to you.
Photo Archives

2002
2001
2000
1999
1998
Quintessential Sierra Madre
Sierra Madre Community Info
Annual Events
Arts
Business Directory
Churches
City Government/Administration New! Community Message Board
Demographics
Dining
Films/TV made in Sierra Madre
Health Care Providers
How Far From Sierra Madre to...?
Lizzie's Trail Inn
Local Entertainment
(Street) Map
Non-Profits Web Pages
Organizations
Parks
Press Releases (we've received -
or issued - updated 4/17/02)
Property
Schools
Seniors
Transportation
Utilities
Youth
Sierra Madre News Net Business Partners
Healthcare ProviderWebpages
Merchant/Business Webpages
Realtor Webpages
Restaurant Webpages
Features
Irish Page (Jokes, Links, Blessings and more)
Reelin' in the Years (This Day in History, Joke of the Day, Famous Birthdays, etc.)
Up to the Minute State and National News
Quotes (hundreds of quotes)
Yuma Me Joke Pages (hundreds of jokes)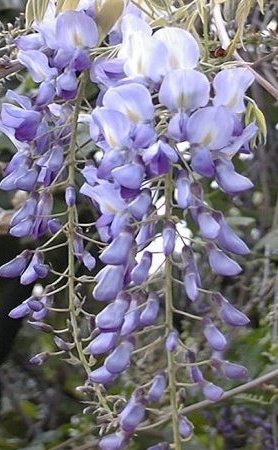 @LA: The Guide to Greater Los Angeles and Southern California





Any reference to the City of Sierra Madre or Sierra Madre applies to the community of Sierra Madre and not the city government. The City of Sierra Madre, CA government is not affiliated with Sierra Madre News Net at this time. Any city government information provided herein has been previously published for public dissemination and is shown here as a public service of SM News Net without explicit permission of the government of the City of Sierra Madre.

Copyright © 2002 by Sierra Madre News Net, Sierra Madre. All trademarks or product names mentioned herein are the property of their respective owners. All photographs Copyright 1999, 2000, 2001 or 2002 Bill Coburn, Sierra Madre, CA unless otherwise noted. All information provided is offered without warranty and is subject to change without notice. No endorsement of any organization implied.

Graphics for News Net logo by Sierra Madre Graphic Artist Gwen Gordon.

COMING IN MAY!!! The 1st Annual Sierra Madre Super Syber Shopping Sale Extravaganza,
featuring:
coupons
discounts
free gifts and more
from your favorite Sierra Madre merchants. Win prizes in this spectacular giveaway. Prizes include
and the Grand Prize:
dinner for four and 4 tickets to opening night of the Sierra Madre Playhouse June presentation (show to be announced, a total $160 value).
A special thanks to Eastwicke Village, K's Deli, Savor the Flavor, Restarurant Lozano and the Sierra Madre Playhouse for their donations.



First order must be placed by 4/30/02 to receive 15% discount


If you can't find what you're shopping for in Sierra Madre, maybe you should be shopping at Amazon.com