Inside the News Net
Sierra Madre Business Web Pages ($125/year, with dedicated domain name, add $50 - Sierra Madre businesses only)
---
Premium Advertiser Web Pages ($250/year, with dedicated domain name, add $50 - non-Sierra Madre businesses allowed, includes premium link placement and logo)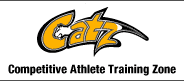 **************
*************
---
Arnold's Frontier Hardware & Gifts
Rambo, Century 21 Village Realty
Gem Plumbing, Heating and Air Conditioning
Gwen Gordon, Fine Art/Graphic Design Solutions
Hands 2 Health Wellness Center, Dr. Teresa Smith, Chiropractor
Harlequin Art Gallery and Restoration
Moe's Automotive Service Center
Redstone Commercial Real Estate
Reni Rose, Prudential CA Realty
Ruth Richardson, Fine/Portrait Artist
Schools and Parks Servicing Sierra Madre
Located at the north end of Grove Street and Carter Avenue, west of Baldwin. Picnic tables, some barbecues, hiking trail up into canyon. Closed at some times of year due to fire hazard. Check with Sierra Madre Fire Dept., (626) 355-1414. Open sunrise to sunset.
Located at 222 W. Sierra Madre Blvd., corner of Sierra Madre Blvd. and Hermosa, west of Baldwin. Children's playground, picnic tables, tennis courts, band shell, covered picnic area, Senior Citizen's Center, site of Summer Concerts in the Park, Movies in the Park, Firefighter's Easter Egg Hunt, 4th of July Festivities, Friends of the Library Art Fair, City Halloween costume judging, Pioneer Days, Historic Photo Exhibit, Blood Drives and more.
Miramonte Park (aka Turtle Park)
Located at north end of Mountain Trail Ave. and Mira Monte Ave.. Mini-park with toddler's play equipment, picnic tables; two historic buildings right next door, Lizzie's Trail Inn , and the Richardson House. Richardson House open on special occasions, Lizzie's Trail Inn is open every Saturday from 10-12. For Information call (626) 355-8129.
Mt. Wilson Trail Hiking Trail
This is an 8.6 mile trail through the Sierra Madre foothills. See directions above to Mira Monte Park, follow the street to the west of Lizzie's to the clearly marked beginning of the trail. For maps and info, call Parks and Recreation Dept. (626) 355-7135, or stop by Lizzie's if it's Saturday 10-noon. Site of annual Mt. Wilson Trail Race, held each May. For more info on the race, click here .
611 East Sierra Madre Blvd., east of Baldwin and Mountain Trail. Swimming pool, recreation center, picnic tables, barbecues, two baseball diamonds, tennis courts, basketball court. Contact City Hall for use of facilities (626) 355-7135. Home of the Sierra Madre Little League; Fourth of July parade ends here, Sierra Madre Community Nursery School right next door holds it's annual carnival here each May.