Inside the News Net
Sierra Madre Business Web Pages ($125/year, with dedicated domain name, add $50 - Sierra Madre businesses only)
---
Premium Advertiser Web Pages ($250/year, with dedicated domain name, add $50 - non-Sierra Madre businesses allowed, includes premium link placement and logo)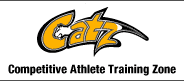 **************
*************
---
Arnold's Frontier Hardware & Gifts
Rambo, Century 21 Village Realty
Gem Plumbing, Heating and Air Conditioning
Gwen Gordon, Fine Art/Graphic Design Solutions
Hands 2 Health Wellness Center, Dr. Teresa Smith, Chiropractor
Harlequin Art Gallery and Restoration
Moe's Automotive Service Center
Redstone Commercial Real Estate
Reni Rose, Prudential CA Realty
Ruth Richardson, Fine/Portrait Artist
Rotary Dan Stover Memorial Music Competition
Thursday, Feb. 26, 2004
Click here for photos from the competition
Nearly 100 people turned out on Thursday to enjoy the music of some very talented teens. A dozen students were competing for the chance to win prizes, including scholarships. Musically talented high school students each year participate in a Rotary District 5300 program entitled the Dan Stover Memorial Music Scholarship, and winners qualify for educational awards that enable them to further their studies at an accredited college, university, or music conservatory upon high school graduation.
This year's event was chaired by Tom Brady, who was responsible for selecting the judges, arranging donations, recruiting musicians, finding a venue, and promoting the event. Among the donations were some amazing fresh kiwi infused floral table centerpieces by Karen Cresci of Magnolia in Arcadia. Good job Tom!
I think I have the names right with the photos below, but please let me know if I've made an error, so I can correct it.
WHO WAS DAN STOVER AND WHY IS THIS SCHOLARSHIP NAMED AFTER HIM?1
The worlds of education and music transected in the life of Dan Stover, a secondary education professional whose musical talents were shared with his family, his community, and certainly with Rotary, at both the local and District levels.
Dan Stover was an educator who always placed the student first, and his obvious respect for his students transformed the lives of countless young people. He shared his love of learning with the young, providing them with a positive role model for structuring their studies and their lives.
And Dan Stover was an accomplished musician, both as a vocalist and an instrumentalist. He was as much at home in the finals of Barber Shop Quartet competition as he was at the keyboard of his famous "Rotary" organ, serenading Club meetings and District Conferences with his unique musical wizardry.
Dan Stover passed away shortly following the 1987 District Conference at which his friend and follow Alhambra Rotarian, Dr. Tim Keen Siu, became District Governor. Dan was noticeably ill at the conference, but he played out his heart for Dr. Tim and others, knowing that the show must go on.
The Rotary Club of Alhambra, in the year following Dan Stover's death, established a Music Scholarship Program and Competition in Dan's name. The program was proposed, organized, and championed by new Rotarian Christine Montan who, as Alhambra's first woman Rotarian, quickly recognized and appreciated the talent and effectiveness of Dan Stover as a Rotarian and as a person.
Under Rotarian Montan's leadership, the Dan Stover Memorial Music Scholarship "graduated" into a District program in the following year, and the rest is history. A whole generation of talented, young musicians have had the opportunity, in the name of Dan Stover, to compete against their peers, and earn funds to further their musical education.
1. The Dan Stover background information was taken from the Rotary District 5300 page about the Dan Stover competition.
| | | | |
| --- | --- | --- | --- |
| The evening's agenda | Camile Levee was recognized by Tom Brady for her help | Dawn Gonzalez | A good crowd, near 100, applauds the student musicians |
| | | Event chairman Tom Brady chats with the judges | Rotarians Chris Poulsen, Dan Alle and Tom Brady give away the door prize |
| Rotarians watch the competition as Mayor Doyle peruses the program | Chairman Brady gets ready to hand out some plaques | Jason Nguyen, who is one of the four that will be moving on to the next round of competition, speaks after receiving plaque from Tom Brady | Sam Broderick, also moving to the next round admires the plaque he received |
| Vivan She | Michael Sachs, Sam's partner looks at his plaque | Benjamin Frandsen | Alison Baugham addresses the crowd as Sam Broderick looks on |
| James Price replaced Karen Lee on the program | Jennifer Lynn Neuner | Abraham Frandsen | Eu Sung Chung |
| Dawn Gonzalez | Most of the musicians, a couple got away before we could take the photo | | |
| Proud family shot | Dan Alle chats about Rotary with attendee | Dawn Gonzalez chats with a guest | The lady on the left is Mrs. Marilyn Scranton, a piano teacher that 3 of the musicians credited for their skill |
| Julie Brady and Angie Chen are checking something out | | | |