Inside the News Net
Sierra Madre Business Web Pages ($125/year, with dedicated domain name, add $50 - Sierra Madre businesses only)
---
Premium Advertiser Web Pages ($250/year, with dedicated domain name, add $50 - non-Sierra Madre businesses allowed, includes premium link placement and logo)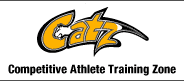 **************
*************
---
Arnold's Frontier Hardware & Gifts
Rambo, Century 21 Village Realty
Gem Plumbing, Heating and Air Conditioning
Gwen Gordon, Fine Art/Graphic Design Solutions
Hands 2 Health Wellness Center, Dr. Teresa Smith, Chiropractor
Harlequin Art Gallery and Restoration
Moe's Automotive Service Center
Redstone Commercial Real Estate
Reni Rose, Prudential CA Realty
Ruth Richardson, Fine/Portrait Artist
Sierra Madre Police Officer's Assn. Car Show
The Sierra Madre Car Show is sponsored by, and a fundraiser for, the Sierra Madre Police Officer's Association (POA). In 2007, the POA donated every cent to local charities and youth clubs, bought bleachers, and also supported the Sierra Madre Public Library by obtaining 15 "LoJack for Lap Tops" security systems for the protection of the Library's computers and has committed to next year's renewal fees for them (photo 1 and photo 2 of LoJack presentation by POA president John Ellins and Ted Saraf to Library representative Polly Bonnett at City Council meeting).
2008 Sierra Madre Car Show (article, pictures and video)
2007 Centennial Sierra Madre Car Show
The first annual Sierra Madre Car Show was also the Sierra Madre Centennial Car Show, taking place during the City's Centennial Celebration (the Centennial of Cityhood, not the town's founding).
But the inaugural event took place on June 2nd, 2007. Here are a few photos from that event. If you would like to purchase a high resolution version of one of these COPYRIGHTED images, please let me know. For personal use, a copy of the high resolution file, which make better prints, can be e-mailed to you for $5. 5 x 7 prints are $10, 8 x 10 prints are $15. Here's an example of the difference between an image posted on this page, and the high resolution image. If the high resolution image isn't much bigger than your monitor, then your browser has resized it to fit your monitor. Move your mouse to the lower right corner of the image, and an icon (either a magnifying glass, or something that looks like a little yellow Chiclet with arrows at each corner) will appear, click on that and it will make the picture full size. If you'd like to use one of these images for commercial or professional use, contact me and we can discuss price.
If you'd like me to add your car's information as a caption under the picture, send it to me, including your phone number for verification. Also, if you won one of the awards, please let me know your information. The list of award winners has gone missing, and we'd sure like to know who you are.