Inside the News Net
Sierra Madre Business Web Pages ($125/year, with dedicated domain name, add $50 - Sierra Madre businesses only)
---
Premium Advertiser Web Pages ($250/year, with dedicated domain name, add $50 - non-Sierra Madre businesses allowed, includes premium link placement and logo)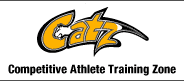 **************
*************
---
Arnold's Frontier Hardware & Gifts
Rambo, Century 21 Village Realty
Gem Plumbing, Heating and Air Conditioning
Gwen Gordon, Fine Art/Graphic Design Solutions
Hands 2 Health Wellness Center, Dr. Teresa Smith, Chiropractor
Harlequin Art Gallery and Restoration
Moe's Automotive Service Center
Redstone Commercial Real Estate
Reni Rose, Prudential CA Realty
Ruth Richardson, Fine/Portrait Artist
Annual Candlelight Procession
Each Christmas season, local churches invite their parishioners to join in a candlelight procession from St. Rita's Catholic Church at Baldwin and Grand View down to Kersting Court. Those in the procession sing Christmas Carols and hymns during the procession. The procession is led each year by two local children in costume, playing the roles of Mary and Joseph, carrying a statue of baby Jesus. When the procession reaches Kersting Court, Mary and Joseph place the statue of Jesus in the creche, and then the pastors of the various churches read scripture from the gospel, interspersed with more singing of hymns. One last round of "We Wish You A Merry Christmas" is the traditional final song.
This year's event: Sunday, Dec. 21, 6:45pm - 8pm, meet at St. Rita's Church
Here are links to pictures and video that we have taken different years. For some interesting history on the origin of the procession, be sure to check out the article written in 2007.
I have video and photos from 2003 - 2005, will add those as I find the time