Inside the News Net
Sierra Madre Business Web Pages ($125/year, with dedicated domain name, add $50 - Sierra Madre businesses only)
---
Premium Advertiser Web Pages ($250/year, with dedicated domain name, add $50 - non-Sierra Madre businesses allowed, includes premium link placement and logo)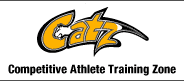 **************
*************
---
Arnold's Frontier Hardware & Gifts
Rambo, Century 21 Village Realty
Gem Plumbing, Heating and Air Conditioning
Gwen Gordon, Fine Art/Graphic Design Solutions
Hands 2 Health Wellness Center, Dr. Teresa Smith, Chiropractor
Harlequin Art Gallery and Restoration
Moe's Automotive Service Center
Redstone Commercial Real Estate
Reni Rose, Prudential CA Realty
Ruth Richardson, Fine/Portrait Artist
Irish Links and Joke Page
Back to Yuma Me Main Page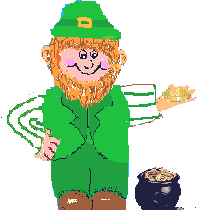 Jokes - Links - Blessings/Toasts - What is an Irishman?
Have a joke you'd like to add to the list? Send it here. I'm keeping it pretty tame as to what I put on the webpage, but I'm always happy to hear a good joke whether I can post it or not. In other words, send it, and I'll probably tell it even if I can't post it.
---
Patrick O'Reilly was lucky. Since the day he had found that four-leaf clover, everything good seemed to come his way. He had met the wonderful Rosie, and after a whirlwind romance, they were married. And now, a year later, he was the proud father of beautiful twins, a boy and a girl. At work, the story was the same. He had been promoted and had received a substantial raise, and now the firm had come up with a profit sharing plan. Patty was certain his good fortune was due to his four-leaf clover, everywhere he went, he was certain to be carrying the talisman in his suit pocket. One morning, Patty could not find the clover. He searched the house, but it was not there. In panic, he tried to recall when he had last seen it. He finally recalled it was in his grey suit that he had dropped off at the dry cleaners. He rushed to the cleaners only to find that the work had been completed and his suit was ready to be picked up. He searched the suit and found the four-leaf clover, still in one piece but now flattened from the dry cleaning. From that day on, Patty's fortunes changed. Life was good but was no longer perfect. The little inconveniences were always there. He had a flat tire as he was driving to an important meeting. The twins developed measles when his boss and his wife were over for dinner. No, Patty's life had changed. He still carried the amulet, but he was certainly not living under the silver lining he was used to and had come to expect. Finally, he had had enough. He visited the parish priest to see if he could help him understand what had happened. "This certainly should have been expected," he was told. "You should have known that ... it is never right to press one's luck."
---
Paddy and Murphy are flying the 10:30 Aer Lingus flight from Heathrow to Dublin. As they come in over the East Coast of Ireland ... the following conversation ensues ... "Sheeeezzz." said Paddy, "Will ye look at how short dat runway is." "You're not kiddin', Paddy" replied Murphy. "Dis is gonna be one a' de trickiest landings you're ever gonna see" said Paddy. "You're not kiddin', Paddy" replied Murphy. "Right Murphy. When I give de signal, you put de engines in reverse" said Paddy. "Right, I'll be doing dat" replied Murphy. "And den ye put de flaps down straight away" said Paddy. "Right, I'll be doing dat" replied Murphy. "And den ye stamp on dem brakes as hard as ye can" said Paddy. "Right, I'll be doing dat" replied Murphy. "And den ye pray to de Mother Mary with all a' your soul" said Paddy. "I be doing dat already" replied Murphy. So they approached the runway with Paddy and Murphy full of nerves and sweaty palms. As soon as the wheels hit the ground, Murphy put the engines in reverse, put the flaps down, stamped on the brakes and prayed to Mother Mary with all of his soul. Amidst roaring engines, squealing of tyres and lots of smoke, the plane screeched to a halt centimetres from the end of the runway, much to the relief of Paddy and Murphy and everyone on board. As they sat in the cockpit regaining their composure, Paddy looked out the front window and said to Murphy, "Dat has gotta be de shortest bloomin' runway I have EVER seen in me whole life." Murphy looked out the side window and replied, "Yeah Paddy, but look how flippin' wide it is."
---
A Texan walks into a pub in Ireland and clears his voice to the crowd of drinkers. He says, "I hear you Irish are a bunch of drinkin' fools. I'll give $500 American dollars to anybody in here who can drink 10 pints of Guinness back-to-back." The room is quiet and no one takes of the Texan's offer. One man even leaves.
Thirty minutes later the same gentleman who left shows back up and taps the Texan on the shoulder. "Is your bet still good?" asks the Irishman. The Texan says yes and asks the bartender to line up 10 pints of Guinness. Immediately the Irishman tears into all 10 of the pint glasses drinking them all back-to-back.
The other pub patrons cheer as the Texan sits down in amazement.
The Texan gives the Irishman the $500 and says, "If ya don't mind me askin', where did you go for that 30 minutes you were gone?" The Irishman replies, "Oh ... I had to go to the pub down the street to see if I could do it first".
---
What do you call the man In the middle of a thousand Irishmen???
Bartender!!!
---
What's the difference between an Irish wedding and an Irish wake?
One less drunk at the wake.
---
Q. Why is it so difficult to find any decent pop musicians in Ireland?
A. Too many sham rockers
---
An English landowner and his Irish manservant ran into each other in Hell one day. "My lord," the Irishman exclaimed, "What are you doing here?" The landowner sighed. "I'm here because I lied, cheated, and stole to pay the debts run up by that playboy son of mine. But you were a faithful, loyal servant. Why are you here?" "For fathering that playboy son of yours," the Irishman replied.
---
Two Irishmen, Patrick & Michael, were adrift in a lifeboat following a dramatic escape from a burning freighter. While rummaging through the boat's provisions, Patrick stumbled across an old lamp. Secretly hoping that a
genie would appear, he rubbed the lamp vigorously. To his amazement, a genie came forth. This particular genie, however, stated that he could only deliver one wish, not the standard three. Without giving much thought to the matter,
Patrick blurted out, "Make the entire ocean into Guinness!" The genie clapped his hands with a deafening crash, and immediately the entire sea turned into the finest brew ever sampled by mortals. Simultaneously, the genie
vanished. Only the gentle lapping of Guinness on the hull broke the stillness as
the two men considered their circumstances. Michael looked disgustedly at Patrick whose wish had been granted. After a long, tension-filled moment, he spoke: "Nice going Patrick! Now we're going to have to pee in the boat."
---
An Irish man walks into a pub. The bartender asks him, "what'll you have?" The man says, "Give me three cold Guinness Stouts please." So the bartender brings him three cold brews and the man proceeds to alternately sip one, then the other, then the third until they're gone. He then orders three more. The bartender says, "Sir, I know you like them cold. You don't have to order three at a time. I can keep an eye on it and when you get low I'll bring you a fresh cold one." The man says, "You don't understand. I have two brothers, one in Australia and one in the States. We made a vow to each other that every Saturday night we'd still drink together. So right now, my brothers have three Guinness Stouts too, and we're drinking together. The bartender thought that was a wonderful tradition. Every week the man came in and ordered three beers. Then one week he came in and ordered only two. He drank them and then ordered two more. The bartender said to him, "I know what your tradition is, and I'd just like to say that I'm sorry for the loss of your brother." The man said, "Oh, me brothers are fine----I gave up drinking for Lent."
---
Then there was the cross-eyed Irish teacher who resigned because he had no control over his pupils.
---
Pat and Mike were doing some street repairs in front of a known house of ill repute in Boston. A Jewish Rabbi came walking down the street, looked the left, looked to right, and ducked into the house. Pat paused a bit from swinging his pick and said "Mike...will you look at that! A man of the cloth, and going into a place like that in broad daylight!". A bit later, a Baptist minister came down the street, looked to the left, looked to the right, and scurried into the house. Mike laid down his shovel, turned to Pat and said "Pat! Are you seeing what I'm seeing? A man of the Church, and he's giving that place his custom!" Just then, a Catholic Priest came down the street, looked to the left, looked to the right, and slipped into the bawdy house. Pat and Mike straightened up, removed their hats, and Mike says "Faith, and there must be somebody sick in there."
---
Pat and Kyran were getting ready to go on a camping trip. The first one said "I'm taking along a gallon of whiskey just in case of rattlesnake bites. What are you taking?" The other one said "Two rattlesnakes!"
---
The CIA loses track of one of its operatives, and so calls in one of their top spy hunters. The CIA boss says, "All I can tell you is that his name is Murphy and that he's somewhere in Ireland. If you think you've located him, tell him the code words, 'The weather forecast calls for mist in the morning.' If it's really him, he'll answer, 'Yes, and for mist at noon as well.'" So the spy hunter goes to Ireland and stops in a bar in one of the small towns. He says to the bartender, "Maybe you can help me. I'm looking for a guy named Murphy." The bartender replies, "You're going to have to be more specific because, around here, there are lots of guys named Murphy. There's Murphy the Baker, who runs the pastry shop on the next block. There's Murphy the Banker, who's president of our local savings bank. There's Murphy the Blacksmith, who works at the stables. And, as a matter of fact, my name is Murphy, too." Hearing this, the spy hunter figures he might as well try the code words on the bartender, so he says, "The weather forecast calls for mist in the morning." The bartender replies, "Oh, you're looking for Murphy the Spy. He lives right down the street on the left."
---
During a dark night in Killarney, a group of American tourists huddled in Durty Nellie's pub. A local Irishman sidled up to one of them and proposed a scheme to sell a cure for leprosy. "I'm sorry", the American said, stiffly. "I'm not Irish, I don't believe in leper cons."
---
An American, an Australian and an Irishman were stranded on an island for several days. One day a bottle washed ashore and when they picked it up, a genie rushed out. Oh masters, he said. For releasing me from this bottle you will each have one wish. The American said: I wish to be surrounded by a bevy of beautiful girls in Waikiki beach. Whoosh, the American was gone to Hawaii. The Australian said: I wish to be in a casino in the Australian Gold Coast. Whoosh, and off he went. The Irishman could not decide what he wanted. After a long time, he said: Gee, it's very lonely here on this island. I wish my friends were back here!
---
Father O'Mally of Ireland decides to take a vacation. He has never been married and he is curious as to what an American endures in everyday life. So, he decides to go to the States before it is too late. He hops on the plane bound for Nevada. He arrives in the Airport in Las Vegas. As he is exiting the plane, someone in the airport runs up to him and exclaims, "Elvis! Oh my God! It's Elvis! I knew you weren't dead Elvis! How have you been?" Father looks at her and says, "Sure and you're daft. Can't you see I'm not Elvis? I don't look a thing like Elvis." The father moves on to his cab waiting outside. He hops in his cab and he's a little upset so he tells the cabby, "Take me to my hotel and step on it." The cabby turns and says, "Sure thing sir - Oh my God! It's Elvis! I knew you weren't dead! I'm your number one fan! It's so great to see you!" "Shut up, you imbecile." says the father "I'm not Elvis! Now turn around and drive!" So, the cabby speeds up to the hotel. Father O'Malley gets his things and walks up to the hotel check-in counter. "Oh my God! Oh my God! It's you!" screams the hotel clerk. "You're back Elvis! I knew this day would happen. We saved everything just the way you like it! Free cheeseburgers, peanut butter and banana fried sandwiches, masseurs, complementary hookers and a full liquor bar! I'm so glad you're back!" Father O'Malley looks at the hotel clerk and says, "Thank you ... Thank you very much!"
---
An Irishman finds a lamp. He rubs it and a Genie emerges. The Genie tells him he will be granted three wishes. The Irishman thinks for a moment and says, "First, give me a bottomless mug of ale." A mug of ale appears in his hand. He sips it once, then again and the mug is magically refilled. The Irishman is thrilled and continues to drink. The mug never empties. Then the Genie says, "And what about your other two wishes? "The Irishman thinks for a moment and says, "Give me two more just like this one!"
---
What's Irish and sits outside in the summertime? Paddy O'Furniture!
---
Did you hear about the two homosexual Irishmen? Patrick Fitzgerald and Gerald Fitzpatrick.
---
Two leprechauns went to the convent and begged an audience with the Mother Superior. "Well, how can I help you little people?" asked the Mother Superior. The larger and more intelligent looking of the leprechauns asked "Oh Mother Superior, would you be knowing of any midget nuns here at the convent?" "No," says Mother Superior, "I don't have any midget nuns here at the convent." "All right then, Mother Superior, would you be knowing of any midget nuns in all of Ireland?" "No, no," replied Mother Superior, "I don't know of any nuns who are also midgets in all of Ireland at all." "Well than Mother Superior, in all of nundom, in the whole world of all the nuns, would you be knowing, than, of any midget nuns?' "No, I would not, there are no midget nuns in the whole of the world!" replied Mother Superior, "and would you please tell me what this is all about!!?" The asking leprechaun turned sadly to the stupid leprechaun and said "see, its as I told you all along, you've been dating a Penguin"
---
What are the best ten years of an Irishman's life? Third grade.
---
An Irishman went to London for a visit to the zoo. While there, he saw a man with an elephant act. The man claimed the elephant could look at person and tell that person's age. The Irishman was very skeptical and said so, in no uncertain terms. The man had the elephant look at a small boy and the elephant stamped its foot 9 times. "Is that right?" he asked the boy. "Oh yes." the boy said. The Irishman was very loud, in his not believing that this was true. The man asked the elephant to tell the ages of several people, and each time the elephant stamped his foot and the people said he was correct. The Irishman got even louder and more abusive toward the man. Finally the man could take it no longer and wagered the Irishman that the elephant could look at him and tell him his age. The Irishman took him up on the wager. The elephant looked real close at the Irishman, turned around, raised his tail and cut wind like you wouldn't believe, turned back around and stomped his foot twice. Whereupon the Irishman stumbled back and with a sound of disbelief in his voice cried, "BeGabbers, he's right! Farty-two!"
---
Sean O'Malley, a plumber by profession, was called by a lady with an Emergency in Her Bathroom. Arriving at the scene, he turned off the water with a sigh, and replaced the faucet washer, ending the Emergency. The lady was nice-looking, and lonely to boot, so before long Sean was helping her to heat up the bedroom. About four-thirty, the telephone rang, and after she hung up, the lady told Sean: "That was my husband. He'll be home in about half an hour, but he'll be leaving on a business trip to Chicago this evening at seven. Why don't you come back at about seven-thirty, and we'll continue where we left off?" "Saints!" exclamed Sean, aghast. "On me own time?"
---
How do you sink an Irish submarine? Knock on the hatch.
---
An Irishman who had a little too much to drink is driving home from the city one night and, of course, his car is weaving violently all over the road. A cop pulls him over. "So", says the cop to the driver, "Where have you been?" "Why, I've been to the pub of course", slurs the drunk. "Well", says the cop, "It looks like you've had quite a few drinks this evening". "I did alright", the drunk says with a smile. "Did you know", says the cop, standing straight and folding his arms across his chest, "That a few intersections back, your wife fell out of the car"? "Oh, thank heavens", sighs the drunk. "For a minute there, I thought I'd gone deaf".
---
A drunken Irishman gets on a train and asks the conductor how long the trip is from Limerick to Cork. "About two hours," says the conductor. "Okay," says the drunkard, "then how long is the trip from Cork to Limerick?" The irate conductor says to the drunk "It's still about two hours, laddie. Why'd ya think there'd be a difference?" "Well," says the drunk, "it's only a week between Christmas and New Year's, but it's a helluva long time between New Year's and Christmas!"
---
How can you identify an Irish pirate? He's the one with patches over both eyes.
---
Padraic Flaherty came home drunk every evening toward ten. Now, the Missus was never too happy about it, either. So one night she hides in the cemetery and figures to scare the beejeezus out of him. As poor Pat wanders by, up from behind a tombstone she jumps in a red devil costume screaming, "Padraic Sean Flaherty, sure and ya' don't give up you're drinkin' and it's to Hell I'll take ye'". Pat, undaunted, staggered back and demanded, "Who the hell ARE you?". Too that the Missus replied, "I'm the divil ya' damned old fool". To which Flaherty remarked, "Damned glad to meet you sir, I'm married to yer sister."
---
Q. Why are there so few Irish lawyers?
A. The majority of them can't pass the bar!
---
It seems that Pat, who was 88 had been feelin' poorly for the past few months. One day his son Seamus convinced him to go see the doctor. After a complete exam, the doctor brought Pat and Seamus into his office. "I've got bad news for Pat, your heart's near given out and you've only two months to live." Pat was stunned but after a few minutes he turns to his son and says,"I've had a good long life and if the Lord wants me then I've no complaints." "Let's be off to the Pub where I'm after havin' a pint with me friends." Arriving at the pub a few of his cronies spy Pat. "Ah Patty how are you feelin' today", says one. "Not good Mike, I've been to the doctors and he says I've two months to live." "What a shame," says Mike, "and what's ailin ya"? "The doctor says I have the aids." After a few moments Seamus gets his father alone and says, "Da, it's not aids that ya have, it's a heart condition." "Sure don't I know that, I just don't want them old buggers trying to sleep with your Ma when I'm gone."
---
Mrs. Pete Monaghan came into the newsroom to pay for her husband's obituary. She was told by the kindly newsman that it was a dollar a word and he remembered Pete and wasn't it too bad about him passing away. She thanked him for his kind words and bemoaned the fact that she only had two dollars. But she wrote out the obituary, "Pete died." The newsman said he thought old Pete deserved more and he'd give her three more words at no charge. Mrs. Pete Monaghan thanked him and rewrote the obituary: "Pete died. Boat for sale."
---
A new priest at his first mass was so nervous he couldn't stand still. He asked Father Murphy for some advice. Father Murphy replied, "When I'm worried about gettin' nervous on the pulpit, I take a wee bit o' whiskey. Just to calm my nerves." So the next Sunday he took the older priest's advice. Before the mass, he got nervous and took a drink. He then proceeded to talk up a storm. Upon return to his office after mass, he found the following note on his door:
1. A few sips of whiskey. Not the whole bottle.
2. There are 10 commandments, not 12.
3. There are 12 disciples, not 10.
4. Jesus was consecrated, not constipated.
5. Jacob wagered his donkey, he did not bet his ass.
6. We do not refer to Jesus Christ as the late J.C.
7. The Father, Son, and Holy Ghost are not referred to as Senior, Junior, and the Spook.
8. David slew Goliath, he did not kick the s**t out of him.
9. When David was hit by a rock and knocked off his donkey, don't say "He was stoned off his ass."
10. We do not refer to the cross as the Big T!
11. The recommended grace before a meal is not: "Rub-A-dub-dub, thanks for the grub, yea God"
12. Next Sunday there will be a taffy-pulling contest at St. Peter's, not a peter-pulling contest at St. Taffy's.
---
O'Neil was walking home from the pub one night when lo and behold he sees one of the Little Folk. He sneaks up and catches him in is stare and demands three wishes for the little mans freedom. "Granted" says the man in green, "but whatever I do for you, O'Reily will get twofold!" Now O'Reily is no friend of O'Neil, in fact they hate each other, but O'Neil agrees. "For my first wish I'd like a mansion full of expensive antiques and beautiful women." "Granted, and of course O'Reily gets two!" "For my second wish I'd like a beautiful, sexy, redheaded nymphomaniac." "Granted, and of course O'Reily gets two women." Now by this stage O'Neil is pissed off, the hated O'Reily getting two mansions and two nymphomaniacs. Suddenly inspiration hits him "For my third wish, I want you to beat me half to death!"
---
Two Irish farmers bought a truckload of watermelons, paying one dollar apiece for them. Then they drove to the market and sold all their melons for the SAME price ($1) they'd paid for them. After counting their money at the end of the day, they realize they'd ended up with no more money than they'd started with.
"See!" said one. "I told you we shoulda got a bigger truck."
---
A young Irish girl goes into her priest on Saturday morning for confession. "Father, forgive me for I have Thinned." "You've Thinned?" "Yes, I went out with me boyfriend Friday night. He held me hand twice, kissed me three times, and made love to me two times." "Daughter! I want you to go straight home, squeeze seven lemons into a glass, and drink it straight down." "Will that wash away me Thin?" "No, but it will get the silly smile off your face."
---
"Well, Mrs. O'Connor, so you want a divorce?" the solicitor questioned his client. "Tell me about it. Do you have a grudge?" "Oh, no," replied Mrs. O'Connor. "Shure now, we have a carport." The solicitor tried again. "Well, does the man beat you up?" "No, no," said Mrs. O'Connor, looking puzzled. "Oi'm always first out of bed." Still hopeful, the solicitor tried once again. "What I'm trying to find out are what grounds you have." "Bless ye, sor. We live in a flat -- not even a window box, let alone grounds." "Mrs. O'Connor," the solicitor said in considerable exasperation, "you need a reason that the court can consider. What is the reason for you seeking this divorce?" "Ah, well now," said the lady, "Shure it's because the man can't hold an intelligent conversation."
---
O'Connell was staggering home with a small Paddy in his back pocket when he slipped and fell heavily. Struggling to his feet, he felt something wet running down his leg. "Please, God," he implored, "let it be blood!"
---
As soon as she had finished convent school, a bright young girl named Lena shook the dust of Ireland off her shoes and made her way to New York where before long, she became a successful performer in show business. Eventually she returned to her home town for a visit and on a Saturday night went to confession in the church, which she had always attended as a child. In the confessional Father Sullivan recognized her and began asking her about her work. She explained that she was an acrobatic dancer, and he wanted to know what that meant. She said she would be happy to show him the kind of thing she did on stage. She stepped out of the confessional and within sight of Father Sullivan, she went into a series of cartwheels, leaping splits, handsprings and backflips. Kneeling near the confessional, waiting their turn, were two middle-aged ladies. They witnessed Lena's acrobatics with wide eyes, and one said to the other: "Will you just look at the penance Father Sullivan is givin' out this night, and me without me bloomers on!"
---
Murphy won the Irish Sweepstakes $100,000.00 and was on a long holiday in America. He went on a bus tour and traveled for hours and hours through desert country and oil fields. Murphy said, "Where are we now?" The guide said, "We're in the great state of Texas." "It's a big place," said Murphy. The guide said, "It's so big, that your County Kerry would fit into the smallest corner of it." And Murphy said, "Yes, and wouldn't it do wonders for it?
---
Two Irish lads had been out shacking up with their girl friends. One felt guilty and decided he should stop at the church and confess. He went into the confession booth and told the Father, "Father, I have sinned. I have committed fornication with a lady. Please forgive me." The Father said, "Tell me who the lady was." The lad said he couldn't do that and the Father said he couldn't grant him forgiveness unless he did. "Was it Mollie O'Grady ?" asked the Father." "No." "Was it Rosie Kelly?" "No." "Was it that red-headed wench Tessie O'Malley?" "No." "Well then," said the Father, "You'll not be forgiven." When the lad met his friend outside the friend asked, "So, did you find forgiveness." "No," said the other, "but I picked up three good prospects!"
---
Two English ladies were discussing their vacation plans on a London street corner near an Irish lady. "We're planning a lovely holiday in Devon this year," said one. "Oh you oughtn't to do that," said the other, "there are Irish there! It would be awful." "Dear me!" said the first lady. "Well where are you going?" "Salisbury," she replied. "But Salisbury is simply crawling with Irish!" the first objected. At this point the Irish lady could no longer hold her tongue. "Why don't ye go t' hell," she suggested. "There be no Irish there!"
---
McQuillan walked into a bar and ordered martini after martini, each time removing the olives and placing them in a jar. When the jar was filled with olives and all the drinks consumed, the Irishman started to leave. "'Scuse me", said a customer, who was puzzled over what McQuillan had done, "what was that all about?" "Nothin', said the Irishman, "my wife just sent me out for a jar of olives!"
---
Michael Hoolihan was courting Frances Phelan. The young couple sat in the parlor of the girl's house night after night, much to the annoyance of old man Phelan. One night he couldn"t take any more. Standing at the top of the stairs, he yelled down, "What's that young fella doin' here all hours of the night?" "Why, Dad, " said Frances, "Michael was just telling me everything that's in his heart!" "Well, next time, " roared Phelan, "just let him tell you what's in his head, and it won't take half as long!"
---
The blind farmer was often taken for a walk in the fields by a kind neighbor. However kindly the neighbor might have been, he was undoubtedly a coward. When a bull charged towards them one day, he abandoned the blind man. The bull, puzzled by a lack of fear, nudged the farmer in the back. He turned very quickly, caught the bull by the horns and threw it to the ground with a bump that left it breathless. "Aidan," said the neighbor, "I never knew you were so strong." "Faith, and if I could have got that fella off the handlebars of the bicycle I'd have thrashed him properly."
---
An Irishman had been drinking at a pub all night. The bartender finally said that the bar is closing. So the Irishman stood up to leave and fell flat on his face. He tried to stand one more time; same result. He figured he'll crawl outside and get some fresh air and maybe that will sober him up. Once outside he stood up and fell flat on his face. So he decided to crawl the 4 blocks to his home. When he arrived at the door he stood up and again fell flat on his face. He crawled through the door and into his bedroom. When he reached his bed he tried one more time to stand up. This time he managed to pull himself upright, but he quickly fell right into bed and is sound asleep as soon as his head hit the pillow. He was awakened the next morning to his wife standing over him, shouting, "So, you've been out drinking again!!" "What makes you say that?" he asked, putting on an innocent look. "The pub called -- you left your wheelchair there again."
---
How many Irishmen does it take to screw in a lightbulb? Twenty-one. One to hold the bulb, and twenty to drink until the room spins.
---
Jon, an Irishman, upon finishing his business in the toilet, was pulling up his pants when a 50 pence piece slipped from his pocket, bounced once on the lid, and fell into the hole. Peering into the hole, Jon muttered to himself, "For a quarter, No." Upon which, he withdrew another 50 pence piece from his pocket, let it fall into the hole to join the first, and remarked as he descended, "But for a pound..."
---
Reilly always slept with a gun under his pillow. Hearing a noise at the foot of the bed, he shot off his big toe. 'Thank the Lord I wasn't sleeping at the other end of the bed,' he said at the pub. 'I would have blown my head off.'
---
A young Irishman Murphy applied for an engineering position at an Irish firm based in Dublin. A Scot applied for the same job and both applicants having the same qualifications were asked to take a test by the Department manager. Upon completion of the test both men only missed one of the questions. The manager went to Murphy and said, "Thank you for your interest, but we've decided to give the Scot the job" Murphy: - "And why would you be doing that? We both got 9 questions correct. This being Ireland and me being Irish, I should get the job!" We've made our decision not on the correct answers, but on the question you missed," said the manager. Murphy - "And just how would one incorrect answer be better than the other?" Manager - "Simple, the Scot put down on question # 5, "I don't know,........... you put down "Neither do I ".
---
Casey and Riley agreed to settle their dispute by a fight, and it was understood that whoever wanted to quit should say "Enough." Casey got Riley down and was hammering him unmercifully when Riley called out several times, "Enough!" As Casey paid no attention, but kept on administering punishment, a bystander said, "Why don't you let him up? Don't you hear him say that he's had enough?" "I do," says Casey, "but he's such a liar, you can't believe him."
---
The good Father was warning his listeners about the suddenness of death. "Before another day is ended," he thundered, "somebody in this parish will die." Seated in the front row was a little old Irishman who laughed out loud at this statement. Very angry, the priest said to the jovial old man, "What's so funny?" "Well!" spoke up the oldster, "I'm not a member of this parish."
---
A wealthy farmer went to church one Sunday. After services he said to the priest, "Father, that was a damned good sermon you gave, damned good!" "I'm happy you liked it," said the priest. "But I wish you wouldn't use those terms in expressing yourself." "I can't help it," said the rich farmer. "I still think it was a damned good sermon. In fact, I liked it so much I put a fifty pound note in the collection basket." "The hell you did?!" replied the priest.
---
Boyle sat in a Belfast confessional. "Bless me, Father, for I have sinned," he said. "I've blown up three hundred miles of English railroad!" "All right, my son," admonished the priest. "For penance, do the stations!"
---
An American tourist traveling in Limerick came across a little antique shop in which he was lucky enough to pick up, for a mere $150, the skull of Saint Patrick. Included in the price was a certificate of the skull's authenticity, signed by Saint Patrick himself. Ten years later the tourist returned to Ireland and asked the antique shop owner if he had any more bargains. "I've got the very thing for you," said the Irishman. "It's the genuine skull of Saint Patrick". "You swindler," said the American. "You sold me that ten years ago," and, producing the skull, added, "Look, they're not even the same size". "You have it all wrong," said the Irishman. "This is the skull of Saint Patrick when he was a lad".
---
One fine day in Ireland, a guy is out golfing and gets up to the 16th hole. He tees up and cranks one. Unfortunately, it goes into the woods on the side of the fairway. He goes looking for his ball and comes across this little guy with this huge knot on his head and the golf ball lying right beside him. "Goodness," says the golfer then proceeds to revive the poor little guy. Upon awakening, the little guy says, "Well, you caught me fair and square. I am a leprechaun. I will grant you three wishes." The man says "I can't take anything from you, I'm just glad I didn't hurt you too badly," and walks away. Watching the golfer depart, the leprechaun says "Well, he was a nice enough guy, and he did catch me, so I have to do something for him. I'll give him the three things that I would want. I'll give him unlimited money, a great golf game, and a great sex life." Well, a year goes past (as they often do in jokes like this) and the same golfer is out golfing on the same course at the 16th hole. He gets up and hits one into the same woods and goes off looking for his ball. When he finds the ball he sees the same little guy and asks how he is doing. The leprechaun says, "I'm fine, and might I ask how your golf game is?" The golfer says, "It's great! I hit under par every time." "I did that for you," responds the leprechaun, "And might I ask how your money is holding out?" "Well, now that you mention it, every time I put my hand in my pocket, I pull out a hundred pound note" he replied. The leprechaun smiles and says, "I did that for you. And might I ask how your sex life is?" Now the golfer looks at him a little shyly and says, "Well, maybe once or twice a week." Floored the leprechaun stammers, "Once or twice a week?" The golfer looks at him sheepishly and says, "Well, that's not too bad for a Catholic priest in a small parish."
---
Two Irishmen had just won $500,000.00 in a lottery. Having a pint in a pub and discussing the effects of their luck, Tim says to Sean, "What about all them begging letters?" To which Sean replies, "We'll just keep sending them."
---
Farmer McCarthy lived for many years with only his dog for a companion. One sad day he found his dog dead from old age. He went to his parish priest and asked if services could be said for his dog. The good father said "Oh no, we can't have services for a dog here, but there's a new church down the street that might be willing." "Father do you think $50,000 might be enough of a donation?" asked farmer McCarthy. "Well man , why didn't you tell me your dog was a Catholic!!!?"
---
Irishman trying to learn golf and having a terrible time of it. "I'd give just about anything to get this right!" he says aloud. Straight on the Devil appears and says "Anything?" "Well, short of selling my soul, yes." "How about giving up sex for the rest of your life?" "Done and done!" He finishes the game in rare good form and rumor of his deal spreads thru the clubhouse. One of the members, a reporter, see a story here and asks him, "Sir, is it true you made a deal with the Devil to become a great golfer?" "True, enough." "And you gave up sex as your part of the bargain?" "True again!" "And may I have your name, sir?" "Certainly. Father Mike O'Ryan."
---
Two drunks coming home, stumbled up the country road in the dark. "Faith, Mike, we've stumbled into the graveyard and here's the stone of a man lived to the age of 103!" "Glory be, Patrick and was it anybody we knew?" "No, 'twas someone named 'Miles from Dublin'!"
---
It seem an old rabbi, in seeing his son graduate from high school, wanted to know what be the youths plans. He called the son into his study and questioned him. "Son, I vish to know, what kind of career are you going to have?" The rabbi laid on a table three items, a $100 bill, a fifth of Jamesons and the good book. He looked to the boy and said, " Ve need to know your future. If you take the $100 bill, you will become a gambler, and that is very terrible. If you take the fifth of Jameson's, you will become a drunkard and that too is very, very bad. But...If you take the good book, you will become a rabbi, like you Papa. The young lad's mind was blank. He was just out of high school and he did not yet know what he wanted to do with his life. After a few minutes of trying to think, he finally decided there was only one answer. The boy took the $100 bill and put it in his pocket. He picked up the Jameson's in one hand and with the other grasped the good book, put it under his arm and quickly left the room. The old rabbi was stunned. He could not understand what had just happened. Then all of a sudden his eyes grew wide, he jumped to his feet, and slapping the side of his face he cried, "Oy Vay... He is going to become a Catholic Priest!"
---
Paisley died and went to heaven, when he got there he knocked long and hard on the door. St.Peter came out and asked his name. YOU DON'T KNOW MY NAME ? I'M THE REV. IAN PAISLEY HE ROARED AT ST. PETER. St.Peter looked at his list and could not find his name. "Sorry," say's St. Peter, "you're not on the list." WHAT DO YOU MEAN I'M NOT ON THE LIST??? DO YOU NOT KNOW WHO I AM??? "As a matter of fact I do" said St. Peter, "but your name is not on the list." "THAT'S NOT GOOD ENOUGH. I'M A VERY IMPORTANT PERSON. MY NAME SHOULD BE ON THE LIST. St. Peter tries to explain that its not easy to get into heaven, and that you have to be a Catholic. When Paisley hears this he starts to complain, so St. Peter says that had he had been good to Catholics that he might have some chance. "WELL" roared Paisley, I'LL HAVE YOU KNOW THAT I HAVE BEEN VERY GOOD TO CATHOLICS, WHY ONLY 2 WEEKS AGO I MET A YOUNG GIRL WHO HAD MADE HER COMMUNION AND I GAVE HER A POUND AND 2 WEEKS BEFORE I MET A YOUNG BOY WHO HAD MADE HIS COMMUNION AND I HAVE HIM A POUND, NOW WHAT DO YOU SAY NOW MR. ST. PETER ??? St. Peter took a few notes on what he said, he told Paisley to wait that he would have to go and talk to GOD and get some advice. About ten minutes later St. Peter come out and said to Paisley ." HERE'S YOUR TWO POUNDS BACK, NOW GO TO HELL!!"
---
An Irishman arrived at J.F.K. Airport and wandered around the terminal with tears streaming down his cheeks. An airline employee asked him if he was already homesick. "No," replied the Irishman. "I've lost all me luggage!" "How'd that happen?" "The cork fell out!" said the Irishman.
---
One day O'Leary decided to visit his friend Paddy and ask him for a favour. "Paddy my friend", he said. "I'm going on holiday for a few weeks and I wanted to know if you could come around a couple a times a day to check up on me elderly ma, an feed me cat". "No problem", replied Paddy. "You go an have a good time". So the next day O'Leary left and headed for sunny Florida. However, after a week of him being there, he received a phone call from Paddy. "Everything's ok over here", Paddy said. "Except you're cat. It's dead"! "oly ell", replied O'Leary. "You could have been a bit more sensitive Paddy"! "What do you mean?", replied Paddy. "Well, one day you could have rang me up and told me that my cat has climbed the tree. The next day you could tell me that it has gone even higher up the tree and refuses to come down. On the third day you could tell me that the cat lost its grip and fell from the tree and had to be taken to the vets because of a broken leg. Then on the fourth day you could have told me that it died peacefully in the vet clinic", explained O'Leary. So paddy apologized and another week went by, when one day O'Leary got another phone call, it was Paddy again. "All right O'Leary", he said. "Everything's ok here, except your ma - She's climbed the tree and refuses to come down"!
---
Links - Jokes - Blessings/Toasts - What is an Irishman? - I have briefly checked out these sites, but I have not visited every page of every site. Sierra Madre News Net accepts no responsibility for content of the sites of others. By clicking below you are leaving my site. Be sure to come back.
Sierra Madre business Irish Roadsigns - Seller of Irish Road Signs
St. Patrick's Day Online - www.stpatricksday.com - St. Patrick's day site, interesting Irish story behind it, links to sites, list of toasts and more
The Irish Times - www.ireland.com - The Irish Times online
Connemara County Homepage - www.connemara-tourism.org/ - Introduces you to Connemara County
Clans of Ireland - www.irishclans.com/ - Geneaology site with lots of Irish history, history of clans, clan finder
The Crown Liquor Saloon in Belfast - Crown Liquor Saloon- See the Irish celebrate St. Patrick's Day!! Live video feed from the Crown Liquor Saloon in Belfast. Be sure to click on the picture to go live. And remember they are several hours ahead of us, so get there early. The stream doesn't always seem to work, but if you reload a new pic comes up. And if you can wait for the animated one to load, it's the best way to view it.
Ireland.com / Today / WEATHER / LIVE VIEW OF DUBLIN - Weather cam in Dublin with links to 360 degree views of Dublin landmarks
Online Irish Lotto - You don't have to live in Ireland to play and all winnings are tax-free. The draws take place every Wednesday and Saturday night on national TV. The Irish lottery replaced the Irish Hospital Sweepstakes in 1988.
Star Dreamer's Lucky Shamrock Page - Lucky Shamrock Page - Personal page dedicated to St. Patrick, "When Irish Eyes Are Smilin" plays in the background
Blessings/Toasts - Jokes - Links - What is an Irishman?
"May your neighbors respect you,
Trouble neglect you,
The angels protect you,
And heaven accept you."
May you live as long as you want,
And never want as long as you live.
May you always have work for your hands to do.
May your pockets hold always a coin or two.
May the sun shine bright on your window pane.
May the rainbow be certain to follow each rain.
May the hand of a friend always be near you.
May God be with you and bless you,
May you see your children's children,
May you be poor in misfortune, rich in blessings.
May you know nothing but happiness
From this day forward.
And may God fill your heart with gladness to cheer you.
Here's to you and yours
And to mine and ours.
And if mine and ours
Ever come across to you and yours,
I hope you and yours will do
As much for mine and ours
As mine and ours have done
For you and yours!
May your glass be ever full.
May the roof over your head be always strong.
And may you be in heaven
Half an hour before the devil knows you're dead.
May the road rise to meet you.
May the wind be always at your back.
May the sun shine warm upon your face.
And rains fall soft upon your fields.
And until we meet again,
May God hold you in the hollow of His hand.
Here's to me, and here's to you,
And here's to love and laughter-
I'll be true as long as you,
And not one moment after.
Health and life to you;
The mate of your choice to you;
Land without rent to you,
And death in Eirinn.
Here's a toast to your enemies' enemies!
When we drink, we get drunk.
When we get drunk, we fall asleep.
When we fall asleep, we commit no sin.
When we commit no sin, we go to heaven.
So, let's all get drunk, and go to heaven!
Here's to a long life and a merry one.
A quick death and an easy one.
A pretty girl and an honest one.
A cold beer—and another one!
Here's to our wives and girlfriends:
May they never meet!
Always remember to forget
The things that made you sad.
But never forget to remember
The things that made you glad.
Always remember to forget
The friends that proved untrue.
But never forget to remember
Those that have stuck by you.
Always remember to forget
The troubles that passed away.
But never forget to remember
The blessings that come each day.
May the saddest day of your future be no worse
Than the happiest day of your past.
May the roof above us never fall in.
And may the friends gathered below it never fall out.
May you have warm words on a cold evening,
A full moon on a dark night,
And the road downhill all the way to your door.
May there be a generation of children
On the children of your children.
May you live to be a hundred years,
With one extra year to repent!
May the Lord keep you in His hand
And never close His fist too tight.
May the Irish hills caress you.
May her lakes and rivers bless you.
May the luck of the Irish enfold you.
May the blessings of Saint Patrick behold you.
May your pockets be heavy and your heart be light,
May good luck pursue you each morning and night.
Walls for the wind,
And a roof for the rain,
And drinks beside the fire -
Laughter to cheer you
And those you love near you,
And all that your heart may desire!
May God grant you many years to live,
For sure He must be knowing
The earth has angels all too few
And heaven is overflowing.
May peace and plenty be the first
To lift the latch to your door,
And happiness be guided to your home
By the candle of Christmas.

What Is An Irishman? Jokes - Links - Blessings/Toasts
An Irishman is a man who:
May not believe there is a God,
but is darn sure of the infallibility of the Pope...
Won't eat meat on Friday,
but will drink Jameson for breakfast.....
Has great respect for the truth,
he uses in emergencies...
Sees things not as they are
but the way they never will be.....
Cries at sad movies,
but cheers in battle....
Hates the English,
but reserves his cruelty for countryman....
Gets more Irish the further he gets from Ireland.....
Believes in civil rights,
but not in his neighborhood...
Believes to forgive is divine,
therefore doesn't exercise it himself....
Loves religion for its own sake,
but also because it makes it so
inconvenient for his neighbors....
Scorns money,
but worships those who have it...
Considers any Irishman who
achieves success to be a traitor.