Inside the News Net
Sierra Madre Business Web Pages ($125/year, with dedicated domain name, add $50 - Sierra Madre businesses only)
---
Premium Advertiser Web Pages ($250/year, with dedicated domain name, add $50 - non-Sierra Madre businesses allowed, includes premium link placement and logo)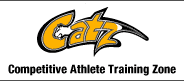 **************
*************
---
Arnold's Frontier Hardware & Gifts
Rambo, Century 21 Village Realty
Gem Plumbing, Heating and Air Conditioning
Gwen Gordon, Fine Art/Graphic Design Solutions
Hands 2 Health Wellness Center, Dr. Teresa Smith, Chiropractor
Harlequin Art Gallery and Restoration
Moe's Automotive Service Center
Redstone Commercial Real Estate
Reni Rose, Prudential CA Realty
Ruth Richardson, Fine/Portrait Artist
Yuma Me - General Joke Page 12
Submit your joke here
---
One day, a mechanical engineer, electrical engineer, chemical engineer,
and computer engineer were driving down the street in the same car when
it broke down. The mechanical engineer said, "I think a rod broke."
The chemical engineer said, "The way it sputtered at the end, I think it's not
getting enough gas." The electrical engineer said, "I think there was a
spark and something's wrong with the electrical system." All three
turned to the computer engineer and said, "What do you think?" The
computer engineer said, "I think we should all get out and then
get back in."
---
THINGS YOU DON'T WANT TO HEAR AT A TATTOO PARLOR...
"Eagle? I thought you said BEAGLE."
"We're all out of red, so I used pink."
"There are 2 Os in Bob, right?"
"Sorry, sir, your chest will only hold the bottle dinghy."
"That call was for you. Hope you meet someone else named Tahiti Sweetie."
"I HATE it when I get the hiccups."
"Anything else you want to say? You've got plenty of room back here."
"I'll bet you can't tell I've never done this before."
"The flag's all done and, you know, the folds of fat make a nice waving effect."
---
Q. What do you get if you cross a freeway with a bicycle?
A. Killed
---
Q. When is a bicycle not a bicycle?
A. When it turns into a driveway
---
Shouldn't have asked department. .
"It's just to hot to wear clothes today," said Jack as he stepped out
of the shower. "Honey, what do you think the neighbors would think
if I mowed the lawn like this?" "Probably that I married you for your money."
---
A STORMY RELATIONSHIP
One summer evening during a violent thunderstorm a mother
was tucking her small boy into bed. She was about to turn
off the light when he asked with a tremor in his voice,
"Mommy, will you sleep with me tonight?"

The mother smiled and gave him a reassuring hug.
"I can't " she said. "I have to sleep in Daddy's room."
A long silence was broken at last by his shaky little voice:
"The big sissy."
---
MOMMY'S LITTLE ANGEL
An exasperated mother, whose son was always getting into mischief,
finally asked him, "How do you expect to get into Heaven?"
The boy thought it over and said, "Well, I'll just run in and out, and in and out,
and keep slamming the door until St. Peter says, 'For Heaven's sake,
Jimmy, come in or stay out!'"
---
God Paints
Little Bobby was spending the weekend with his grandmother after
a particularly trying week in kindergarten. His grandmother decided to take
him to the park on Saturday morning. It had been snowing all night and everything was
beautiful. His grandmother remarked..."doesn't it look like
an artist painted this scenery? Did you know God painted this just for you?"
Bobby said, "Yes, God did it and he did it left handed." This confused
his grandmother a bit, and sheasked him "What makes you say
God did this with his left hand?" "Well," said Bobby, "we learned at Sunday
School last week that Jesus sits on God's right hand!"
---
As part of the admission procedure in the hospital where I work,
I ask the patients if they are allergic to anything. If they are, I print
it on an allergy band placed on the patient's wrists. Once when I
asked an elderly woman if she had any allergies, she said she
couldn't eat bananas. Imagine my surprise when several hours
later a very irate son came out to the nurses' station
demanding, "Who's responsible for labeling my mother 'bananas'?"
---
A couple gets married and the wife puts a foot locker in the bedroom.

She locks it, then puts the only key on a chain around her neck. For

fifty years, her husband tries to figure out what's in there, but she

always changes the subject, and avoids the

issue. Finally, on the night

of their fiftieth wedding anniversary, he says to her, "I've got to know what's

in the trunk!" She takes the key, unlocks the foot locker, and inside there's

two ears of corn and $25,000. The guy says, "What's with the two ears of corn?"

She says, "Well, umm, in the fifty years, every time I broke our marriage vows,

I put an ear of corn in the trunk." The guy figures, "Twice in fifty years, not

so bad..." Then he says, "And what's the $25,000?"

She says, "Well, everytime I got a bushel, I sold it."
---
Justice Served?
Taking his seat in his chambers, the judge faced the opposing lawyers. "So," he
said, "I have been presented, by both of you, with a bribe." Both lawyers squirmed
uncomfortably. "You, attorney Leon, gave me $15,000. And you, attorney
Campos, gave me $10,000." The judge reached into his pocket and pulled out a
check. He handed it to Leon. "Now then, I'm returning $5,000, and we're going to
decide this case solely on its merits!
---
One day an attorney remarked to a friend, "I just finished a
puzzle and it only took me five months."

"Five months?" her friend asked. "That seems like an
awfully long time to do a puzzle."

"Not at all," she explained. "The box says 6 to 12 years."
---
One Friday morning, a teacher came up with a novel way to
motivate her class. She told them that she would read a quote
and the first student to correctly identify who said it would
receive the rest of the day off.

She started with, "This was England's finest hour."
Little Suzi instantly jumped up and said, "Winston Churchill."
"Congratulations!" said the teacher. "You may go home."

The teacher then said, "Ask not what your country can do for you."
Before she could finish this quote, another young lady belted out,
"John F. Kennedy." "Very good!" exclaimed the teacher.
"You may go home, too."

Irritated that he had missed two golden opportunities, Little
Johnny blurted out, "I wish those girls would just shut up."

Upon overhearing this comment, the outraged teacher
demanded to know who said it. Johnny instantly rose to his
feet and said, "Bill Clinton. I'll see you Monday."
---
George W. Bush was thrilled at finally being able to spend
his first night in the White House, but something very strange
happened. On the very first night, he was awakened by George
Washington's ghost. Bush asked the ghost, "President
Washington, what is the best thing I could do to help the country?"
"Set an honest and honorable example, just as I did," advised
Washington. With all the excitement of the White House, Bush
still couldn't sleep well, and then, later on that night, the ghost
of Thomas Jefferson moved through the dark bedroom. "Tom,
what is the best thing I could do to help the country?" Bush
asked. "Cut taxes and reduce the size of the government,"
Jefferson answered. Bush still couldn't sleep well, so much
later, on the same night he saw another ghostly figure moving
in the shadows. It was Abraham Lincoln's ghost. "Abe, what
is the best thing I could do to help the country?" Bush asked.
Honest Abe replied, "Go see a play."
---
A young man comes home and says "Dad, I just got my driver's
license, can I use the family car." The father replies, "Okay, son.
But, first, you have to get good grades in school, keep your room
clean, make certain the yard is neat, and cut your hair. Come back
in a few months and then we'll see."

Several months pass and the young man comes into the house with
his report card in his hand. "Dad, I got great marks on my report card.
I've been keeping my room as neat as a pin, and the yard is always
ship-shape. Can I use the car now?" Father replies, "That's all true,
but son you didn't cut your hair." The son responds, "But, dad, Jesus
had long hair." The father replies, "Yes, son, you're perfectly right.
And he walked everywhere he went.
---
True Definitions
ADULT: A person who has stopped growing at both ends and is now growing in the middle.
BEAUTY PARLOR: A place where women curl up and dye.
CANNIBAL: Someone who is fed up with people.
CHICKENS: The only creatures you eat before they are born and after they are dead.
COMMITTEE: A body that keeps minutes and wastes hours.
DUST: Mud with the juice squeezed out.
EGOTIST: Someone who is usually me-deep in conversation.
GOSSIP: A person who will never tell a lie if the truth will do more damage.
HANDKERCHIEF: Cold Storage.
INFLATION: Cutting money in half without damaging the paper.
MOSQUITO: An insect that makes you like flies better.
RAISIN: Grape with a sunburn.
SECRET: Something you tell to one person at a time.
TOOTHACHE: The pain that drives you to extraction.
TOMORROW: One of the greatest labor saving devices of today.
YAWN: An honest opinion openly expressed.
WRINKLES: Something other people have. You have character lines.
---
A father was at the beach with his children when his four-year-old
son ran up to him, grabbed his hand, and led him to the shore, where
a seagull lay dead in the sand. "Daddy, what happened to him?" the
son asked. "He died and went to Heaven," the dad replied. The boy
thought a moment and then said, "Did God throw him back down?"

---