Inside the News Net
Sierra Madre Business Web Pages ($125/year, with dedicated domain name, add $50 - Sierra Madre businesses only)
---
Premium Advertiser Web Pages ($250/year, with dedicated domain name, add $50 - non-Sierra Madre businesses allowed, includes premium link placement and logo)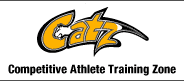 **************
*************
---
Arnold's Frontier Hardware & Gifts
Rambo, Century 21 Village Realty
Gem Plumbing, Heating and Air Conditioning
Gwen Gordon, Fine Art/Graphic Design Solutions
Hands 2 Health Wellness Center, Dr. Teresa Smith, Chiropractor
Harlequin Art Gallery and Restoration
Moe's Automotive Service Center
Redstone Commercial Real Estate
Reni Rose, Prudential CA Realty
Ruth Richardson, Fine/Portrait Artist
Sierra Madre Police Officer's Assn. Car Show
Saturday, June 21st, 2008
2008 Car Show main page and picture page 1
Picture page 5 - photos by Officer Randall Nealy of SMPD
Picture page 6 - photos by Mary Brockmeyer
Car Show a HOT Ticket in Sierra Madre
By Bill Coburn

According to event organizer Ted Saraf, there were one hundred and thirty three cars that had paid entrance to Saturday's Second Annual Sierra Madre Police Officer's Association Car Show, and while there may have been some attendees who wondered about it, that was not quite the temperature during the event. Accuweather.com reports the high in Sierra Madre on the day of the event was a mere 100 degrees. However, the oppressive heat did have an effect on the event, with some registrants choosing not to go out in the heat, and while there was a good turnout of both registrants and spectators, one can only wonder how much better it might have been had the temperature been in the 70s or 80s.
Conditions being what they were, Saraf emphasized the dedication of all the volunteers who worked in this high heat - standing at barricades, in parking lots, and working the show including parking and organizing all the cars. "Also the Sierra Madre Police Reserves who worked this day in their hot uniforms and did a great job, (and) the grave yard and early shift officers who were a tremendous help. Without them we could not have done this event. A special thanks to the Los Angeles County Task Force for Regional Auto Theft Prevention, "T.R.A.P." who manned a booth for public awareness on vehicle theft," added Saraf.
Awards were as follows:
Mark Kennedy - Mayor's Pick - 56 Ford Ambulance (Post Ambulance)
Richard Gard - Police Chief's Pick - 68 Chevrolet Camaro
Lance Baroldi - Fire Chief's Pick - 46 Hudson Pick-up
Lance Baroldi - Peoples' Choice - 46 Hudson Pick-up
Paul Rodgers - Special Interest - 24 Buick Bear TIA
Dave Didier – Ladies' Choice - 51 Ford Woodie
Ray Astamendi – Participants' pick - 60 Chevrolet Impala
Road Kings - Best Car Club Participation
Here's a video of photos from this year's show (For some reason, when uploading to Google Video, the first several slides got corrupted, even appearing out of order. After the Karmann Ghia, though, things seem to be okay. FYI - this is a 120mb version of the video, I'm uploading a DVD quality (530mb) file which will hopefully A) not be corrupted and B) have better image quality).
Photos
If you would like to purchase a high resolution version of one of these COPYRIGHTED images, please let me know. For personal use, a copy of the high resolution file, which make better prints, can be e-mailed to you for $5. 5 x 7 prints are $10, 8 x 10 prints are $15. Here's an example of the difference between an image posted on this page, and the high resolution image. If the high resolution image isn't much bigger than your monitor (you should have to scroll a lot to see the entire image), then your browser has resized it to fit your monitor (or you have one huge monitor). Move your mouse to the lower right corner of the image, and an icon (either a magnifying glass, or something that looks like a little yellow Chiclet with arrows at each corner) will appear, click on that and it will make the picture full size. If you'd like to use one of these images for commercial or professional use, contact me and we can discuss price.