Inside the News Net
Sierra Madre Business Web Pages ($125/year, with dedicated domain name, add $50 - Sierra Madre businesses only)
---
Premium Advertiser Web Pages ($250/year, with dedicated domain name, add $50 - non-Sierra Madre businesses allowed, includes premium link placement and logo)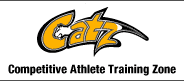 **************
*************
---
Arnold's Frontier Hardware & Gifts
Rambo, Century 21 Village Realty
Gem Plumbing, Heating and Air Conditioning
Gwen Gordon, Fine Art/Graphic Design Solutions
Hands 2 Health Wellness Center, Dr. Teresa Smith, Chiropractor
Harlequin Art Gallery and Restoration
Moe's Automotive Service Center
Redstone Commercial Real Estate
Reni Rose, Prudential CA Realty
Ruth Richardson, Fine/Portrait Artist
Sierra Madre Pizza Co. Opens
June 22, 2004
---

(6/23/04) Sierra Madre Pizza Co. Opens, Offers Lots of Great Deals Sierra Madre Pizza Co. opened yesterday with little fanfare, but with lots of great deals on pizza. The new restaurant, which is located at 181 W. Sierra Madre Blvd., in the former K's Deli location, features free delivery within a 3 mi. radius with a minimum $8 purchase,

or you can pick up. There's some tables and a counter inside for dining in, and a couple umbrella shaded tables outside for dining on the boulevard. The interior of the store has been completely re-done. Owner Ernie DeSilva brings lots of experience and a record of success with him to Sierra Madre, with Monrovia Pizza Co. having already been around for 15 years, Duarte Pizza Co. for 4 years, Baldwin Park Pizza Co. for 6 years, and East L.A. Pizza Co. for

1 year. "We're coming in to serve the community, and hopefully they'll accept us as well as the other communities have." said DeSilva. "We've been getting calls at our other stores from this area, but we didn't deliver here." You can find Sierra Madre Pizza Company's menu online at here. In addition, to the menu, which features, pasta, hot and cold sandwiches, salads and buffalo wings, you'll find a coupon page with nine downloadable/printable coupons. You'll find special offers ranging from an X-large pizza with two toppings and one 2-liter Pepsi for just $12.99 to a small

pizza with 2 toppings and 6 buffalo wings for just $8.59, even two X-large pizzas with one topping for just $18.99. The coupon page is here. But not everything about Sierra Madre Pizza Company is new. We saw Viken and Armen from K's Deli hard at work in the kitchen.