Inside the News Net
Sierra Madre Business Web Pages ($125/year, with dedicated domain name, add $50 - Sierra Madre businesses only)
---
Premium Advertiser Web Pages ($250/year, with dedicated domain name, add $50 - non-Sierra Madre businesses allowed, includes premium link placement and logo)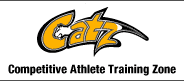 **************
*************
---
Arnold's Frontier Hardware & Gifts
Rambo, Century 21 Village Realty
Gem Plumbing, Heating and Air Conditioning
Gwen Gordon, Fine Art/Graphic Design Solutions
Hands 2 Health Wellness Center, Dr. Teresa Smith, Chiropractor
Harlequin Art Gallery and Restoration
Moe's Automotive Service Center
Redstone Commercial Real Estate
Reni Rose, Prudential CA Realty
Ruth Richardson, Fine/Portrait Artist
Girl Scouts Receive Mini-Grant to Benefit Library from Rotary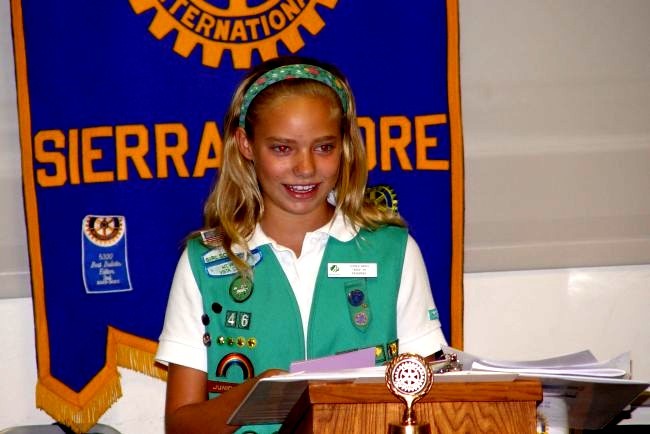 (9/10/04)
Girl Scout Book Drive Benefits Library, Donations Still Welcome
Lauren Banis (pictured left, accepting mini-grant for Girl Scouts from Rotary), Rachel Granadino, and Nicole Zweibeck of Junior Girl Scout Troop 46 at St. Philip the Apostle School in Pasadena have received more than 55 donations of new, hardcover classic books and audiobooks for the Children's Room collection at the Sierra Madre Public Library. The Girl Scouts are earning their Bronze Award, the highest service award that Juniors can earn. The "Classy Kids Read Classic Books" drive continues through Friday, September 17, when the Girl Scouts celebrate with a thank-you party at at the Library (optional dress-as-your-favorite-character). The "price of admission" at the door for each new donor will be one new, hardcover classic children's book. All current contributors to the book drive will receive invitations to this event, which will be sponsored by the Sierra Madre Rotary Club. Book donations are still welcome meanwhile at the Sierra Madre Library in the Children's Room, where a list of suggested titles is available. Participants should ask to fill out a "donor slip" so that they can be sent an invitation in the mail.
The three Girl Scouts wish to thank the Sierra Madre Public Library, the Sierra Madre Rotary Club, the Girls Scouts, Barnes & Noble Booksellers in Pasadena, and Books on Tape for their support of this project. Lauren Banis says, "I chose to do the project for the library because I spend so much time at the library and because I love to read and I love books. I learned how to write a mini-grant, how to accept a mini-grant, and how to run a book drive. I enjoyed all of the things we did, but I especially enjoyed shopping for books and supplies. It was great to shop with my two best friends!"
Rachel Granadino says, "I chose to do the project for the library because it's fun to help other people. I learned how to have a book drive. I think that the most fun was buying the books and knowing that the party is in honor of the book drive." Nicole Zweibeck says, "I wanted to do the project at the library because the library is such a wonderful place, not because of the Internet, but because of the books that they allow you to read. I learned that having a book drive is not easy but it takes a lot of hard work. I think that the best part was knowing that people young and old would contribute for such a book drive as this." The Sierra Madre Public Library is located at 440 West Sierra Madre Boulevard in Sierra Madre. For further information on this program and other Library programs and services please visit the Library's web site at www.sierramadre.lib.ca.us or call (626) 355-7186.