Inside the News Net
Sierra Madre Business Web Pages ($125/year, with dedicated domain name, add $50 - Sierra Madre businesses only)
---
Premium Advertiser Web Pages ($250/year, with dedicated domain name, add $50 - non-Sierra Madre businesses allowed, includes premium link placement and logo)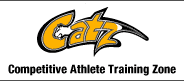 **************
*************
---
Arnold's Frontier Hardware & Gifts
Rambo, Century 21 Village Realty
Gem Plumbing, Heating and Air Conditioning
Gwen Gordon, Fine Art/Graphic Design Solutions
Hands 2 Health Wellness Center, Dr. Teresa Smith, Chiropractor
Harlequin Art Gallery and Restoration
Moe's Automotive Service Center
Redstone Commercial Real Estate
Reni Rose, Prudential CA Realty
Ruth Richardson, Fine/Portrait Artist
(9/08/06) SMRRD Info Meeting Goes (Mostly) Smoothly
By Bill Coburn
A meeting which held the potential for boisterous disagreement was fairly calm throughout, with the exception of a minor pre-meeting skirmish and a mid-meeting heckle, both involving the same person. Sierra Madre Residents for Rational Development (SMRRD) held an informational meeting at Café 322 on a recent Monday night, and while there were people in attendance that hold two polar opposite views, the meeting was, for the most part, fairly calm.
Prior to the meeting, Salvatore Tesoro III was involved in a scuffle near the front door, with the husband of Lisa Spigai-Perez. Perez, who has been quite vocal in her opposition to some of Tesoro's viewpoints in televised city council meetings, apparently introduced herself to Tesoro as he entered the building. While I was not privy to the conversation between the two, I did suddenly hear a booming "Don't you get in my face." Followed by "You got in my wife's face." The skirmish was over about as fast as it started, as members of the crowd hurried over and separated the two. A postscript to the disagreement was provided by former Mayor Bart Doyle, who, uncharacteristically in my experience with him, suggested to Tesoro that he might perform an act upon himself that is, for most people, physically impossible.
The evening began with SMRRD member Kevin Dunn welcoming everyone and reading a letter from City Council Member Kurt Zimmerman, whom he stated was out of town on business and unable to attend. In his letter, a transcript of which you can find here, Zimmerman claimed that "Our previous City Council retained a consultant to prepare the Downtown Specific Plan to encourage development and redevelopment in our downtown areas, which includes many properties along Sierra Madre Blvd. and Baldwin Ave." He added that "it (the draft DSP) calls for the construction of up to 325 new condos or apartments in our downtown area, and allows developers to erect 4-story or higher buildings in Sierra Madre." Referencing the line "If you build it, they will come" from the movie "Field of Dreams", Zimmerman stated that if the DSP is approved and implemented "the "they" will be hundreds of new residents. As the population of our small town grows, so will a host of other problems. During the construction phase, the dump trucks all moving dirt and other vehicles that carry workers and building supplies to and from our downtown will contribute to traffic congestion and otherwise disrupt the flow of our daily lives."
Zimmerman expressed his concern that "Unfortunately for all of us, and the reasons we are here tonight, the majority of our City Council have evidenced a preference for the higher density development in the Downtown Specific Plan. I am concerned, as are hundreds of other residents, that they will not protect the interests of the majority of homeowners who moved to Sierra Madre because it was a small town. Accordingly, I support this initiative, which you'll hear described this evening."
After the reading of Zimmerman's letter, Dunn introduced Rick Chartraw, who narrated a PowerPoint show spelling out SMRRD's proposed initiative, known as the 2-30-13 initiative. It is so named, he said, because it calls for a vote of the residents on any development that would exceed the current standards of the General Plan passed in 1996, i.e., 2 stories, 30 feet maximum, with 13 units per acre. Noting that at the meeting "We've got people that agree with us here, we've got people that don't agree with us here" Chartraw began and added "We have to start a dialogue, we have to try to make this work, we've got salvage what we've got in this town that works for us."
In the PowerPoint presentation, SMRRD introduced themselves as "your friends and your neighbors" and stated that they got together after the election last April, when "three people were elected on the platform of putting the Specific Plan to a vote. Unfortunately, there was a quick turn around by one of those people, and our opportunity to vote on the Specific Plan was quashed, immediately."
Chartraw then discussed a timeline that began with the 1975 creation of the Community Redevelopment. He acknowledged that he wasn't in Sierra Madre in 1975, and speculated that it was created "to achieve funding, I suppose, for some projects that were to be done in the downtown area." He then discussed the creation of the General Plan in 1996 and the DSP in 2006. He then did a comparison of the General Plan and the DSP, noting that as far as the City Manager can see, everything's okay between the two plans, and that SMRRD doesn't actually see that.
He noted that the General Plan calls for 13 units per acre, and the DSP, with incentives and exceptions, calls for up to 45 per acre, "almost three times the number."
It's my guess that about one third in the audience were there to find out about what SMRRD is all about, one third were supporters of SMRRD, and about one third were obviously in opposition to SMRRD and its objectives. There were about 70 people in attendance, and after the PowerPoint presentation, there was a lively question and answer exchange. Council Member Don Watts spoke on behalf of SMRRD and responded to questions from those in the audience. Beth Buck, who is behind the DowntownDirt.org website, spoke, with a viewpoint that was definitely pro DSP, stating that if the initiative passes, the owner of the Taylor's Meats property would not be able to build the project he wants to do for the community, and bring in a market, and that he would have to sell the property, and the buyer could have a Rite-Aid approved within 60 to 90 days. Chartraw noted that the owner wasn't doing this for the community, he was doing it for the money, which drew a round of applause. Steve Tobia, publisher of MVNNews, noted that the civility of the town has radically changed since he came to town three years ago, and asked Watts, as a sitting council member, why not let the DSP process run its course? Watts circumvented the answer, and when Tobia pressed him to answer the question, Chartraw stood up and stated that the people had spoken at the election, and that the Council members "aren't listening. They aren't representing the people."
Lisa Spigai-Perez noted that if one could turn back the clock, and the 2-30-13 initiative was on books, we wouldn't have Renaissance Plaza, the Miner Harkness Building, the Senior Center, or the Hotel Shirley. She asked how SMRRD could use the Hotel Shirley in their promotional material, when it exceeds the height that the 2-30-13 initiative would allow. Dunn shook his head and noted that it was just one picture, and they could get another picture.
Tobia's point was proven several minutes later, when, after a question was asked about taxes raised from development going into CRA, and not being allowed to go into General Funds, Bart Doyle stood to speak to the issue. This is when the heckling came in, as Sal Tesoro yelled out to "Sit down, this is their meeting, not yours. We didn't come here to hear you." After much of the crowd hushed Tesoro, he added that "We listened to you for eight years, we don't want to hear it any more." Again, the crowd hushed Tesoro, who was quiet from then on.
Council Member Joe Mosca was on many people's minds, and one attendee asked if Mosca had been aware of the meeting, had he been invited to attend. There was no definitive answer that I heard, however, the meeting had been noticed in a local paper in last week's edition.
Sierra Madre resident Faye Angus spoke towards the end of the meeting, noting that she respected all those who gave their time and energy in elected office. She stated that she wanted to speak in favor of the initiative, and noted that "if you don't agree with it, you can always vote no."
The meeting closed with an appeal to attendees to sign the petition, get the initiative on the ballot, vote for the initiative, visit the website, and donate money to help fund the process. You can find out more about SMRRD and their initiative by visiting www.smrrd.org. However, should you type the wrong address, and go to www.smrrd.com or www.smrrd.net, you won't find the information, as in an interesting tactical move, those