Inside the News Net
Sierra Madre Business Web Pages ($125/year, with dedicated domain name, add $50 - Sierra Madre businesses only)
---
Premium Advertiser Web Pages ($250/year, with dedicated domain name, add $50 - non-Sierra Madre businesses allowed, includes premium link placement and logo)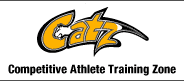 **************
*************
---
Arnold's Frontier Hardware & Gifts
Rambo, Century 21 Village Realty
Gem Plumbing, Heating and Air Conditioning
Gwen Gordon, Fine Art/Graphic Design Solutions
Hands 2 Health Wellness Center, Dr. Teresa Smith, Chiropractor
Harlequin Art Gallery and Restoration
Moe's Automotive Service Center
Redstone Commercial Real Estate
Reni Rose, Prudential CA Realty
Ruth Richardson, Fine/Portrait Artist
Brandley Resigns From Sierra Madre Planning Commission
By Bill Coburn (posted 4/19/07)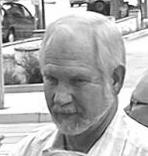 Planning Commissioner Ron Brandley has tendered his resignation to the City Council. Brandley, who has been on the Planning Commission since 1999, stepped down after choosing not to respond to questions from the City Attorney regarding the possibility of a conflict of interest, questions raised by an anonymous phone caller in a voice mail message left for a member of City staff. Brandley's term was to end in June, 2007.
When contacted Brandley stated that an anonymous phone caller had left a message at City Hall wondering if the revenue that Brandley's wife's flower shop, Leonora Moss, received from Congregational Church didn't represent a conflict of interest for which Brandley should recuse himself from participating in the review and vote upon the Congregational Church's Conditional Use Permit to redo some building on its property on the North side of Sierra Madre Blvd.
Brandley said that this was a matter of principle for him, that he didn't feel he should have to respond to questions raised by an anonymous caller. "I originally responded to the City Attorney's questions, but then decided that no one should respond to someone who doesn't have the courage to ask in person…There has to be a line drawn." Brandley also stated that he did not feel there was a conflict of interest, or he would have recused himself, noting that much of the product that the Church receives from the shop is donated.
City Manager Don Hopper confirmed that there had been a complaint about a possible conflict of interest, and noted that it's the City Attorney's job to follow up on such complaints. ….."I think Mr. Brandley took offense that someone could make an 'anonymous call' that would initiate a review by the City." Hopper added that he felt that the City "in the long term loses by not having some one like Ron who has long appreciation and enthusiasm for this community." Hopper added that "now that the election is over, I hope the people of this community will take a long look at what they want this City to be in the future, not bricks and mortar, but how they treat each other, and the spirit of the volunteers that put in so many hours and do so much work for the good of the this City."
City Attorney Sandy Levin, while noting that she could not comment on communications with the City Attorney and Commissioners/staff, also confirmed that Mr. Brandley's "wife does have a flower shop in town and there were some questions raised about the relationship between the flower shop and the Church. No conflict of interest was established, but there were some questions raised." When asked if it was ordinary for the City Attorney to investigate based on an anonymous call, Levin responded "Oh absolutely, whenever there is a question about a conflict of interest, then the City is obligated to follow up and find out if there is a conflict of interest. A conflict of interest is something that exists whether or not there is a complainant to pursue it or challenge it, and so, whenever we learn that there might be a conflict of interest, there's always an obligation to follow up and find out if there is." When asked how far the investigation had gone, or if the investigation had basically stopped when Ron said he was going to resign, Levin said that that was not something she could comment on.
Mayor Buchanan, who has not formally accepted the resignation, said that he'd prefer not to comment other than to say that "his having tendered that resignation is disappointing to me because I have a very high regard for Ron…and I don't like the fact that…such a wonderful volunteer has come to a point of feeling kind of discouraged, and I hope other volunteers don't feel that way."
Members of the Planning Commission are appointed by the City Council. Appointments to commissions are made for terms of up to four years. The responsibilities of the Planning Commission include consideration of current land-use such as applications for General Plan amendments, zone changes, specific plans, conditional use permits, tract maps, variances, and appeals of staff land-use decisions, The Planning Commission also advises the City Council on City initiated amendments to the City's General Plan.