Inside the News Net
Sierra Madre Business Web Pages ($125/year, with dedicated domain name, add $50 - Sierra Madre businesses only)
---
Premium Advertiser Web Pages ($250/year, with dedicated domain name, add $50 - non-Sierra Madre businesses allowed, includes premium link placement and logo)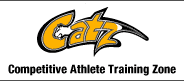 **************
*************
---
Arnold's Frontier Hardware & Gifts
Rambo, Century 21 Village Realty
Gem Plumbing, Heating and Air Conditioning
Gwen Gordon, Fine Art/Graphic Design Solutions
Hands 2 Health Wellness Center, Dr. Teresa Smith, Chiropractor
Harlequin Art Gallery and Restoration
Moe's Automotive Service Center
Redstone Commercial Real Estate
Reni Rose, Prudential CA Realty
Ruth Richardson, Fine/Portrait Artist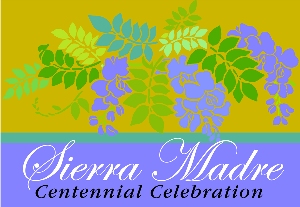 Centennial Closing Weekend Ceremonies
Sunday, October 21, 2007
Saturday Event Pictures and Videos
Sunday event pictures and video
Sierra Madre Centennial Ends With a Flourish
By Bill Coburn
The "Official" Sierra Madre Centennial events came to an end last weekend with several activities that kept residents busy all weekend long. For information on Saturday's activities, click here.
The following day, as stated, the old-timers gathered again in Memorial Park. At about 1:30pm, Mayor Enid Joffe introduced two members of the Hart family, and presented them with proclamations in recognition of the family's contribution to Sierra Madre. The Hart's were the original owners of the structure now known as the Hart Park House, aka the Senior Center. A little while later, the VIP guest of the day, Huell Howser, host of California Gold, the long-running TV series that spotlights interesting locations in California arrived. Howser was sworn in by Joffe as Mayor for the day. Upon his swearing in, Joffe immediately presented a "to-do" list, noting that the City needs financial help to pay for public services, to finish the partially completed roads program, etc. Howser delighted the crowd by stating that "She gives this to the guy that's on PBS, I think she thinks I'm on CBS!" Howser then headed over to the Senior Center to talk with John Grijalva and the old-timers, and look at some of their photos and hear their reminiscences about old-time Sierra Madre. From the Senior Center, Huell walked by the Weeping Wall Memorial, where he spoke for a few minutes with Lew Watanabe, designer of the wall.
Howser was then joined by City Council members Buchanan and Watts, Mayor Pro Tem Joe Mosca, Mayor Joffe, Centennial Co-chairs Toni Buckner and Judy Webb-Martin, and Jan Reed, who had coordinated Howsers appearance in Sierra Madre, in old time roadsters provided by the Road Kings car club of Hastings Ranch, as they toured some of the historic sites of Sierra Madre and made a brief stop in Kersting Court.
After their parade through town, the entourage made their way up to the Mater Dolorosa Retreat Center, where a community picnic was taking place. Several hundred people turned out to participate in old-fashioned games such as sack races, take part in a community photo taken by Neal Vance Photography (copies can be purchased at www.neilvancephoto.com), browse the booths of vendors such as local stores Savor the Flavor and Iris Intrigue, local organizations including the Civic Club, the world-famous Sierra Madre Search and Rescue Team, and the All-America City committee, and enjoy Tri-tip sandwiches and hot dogs cooked up by Sierra Madre Rotary Club and root beef floats scooped up by Sierra Madre Kiwanis. The Sierra Madre Historical Preservation Society also had a booth, where they were serving their famous old-time lemonade.
Live musical entertainment was provided by Wreck 'N' Sow, Southern California Lyric Theater and Aluminum Marshmallow, and former Citizen of the Year Bill Messersmith was a last minute fill in as emcee.
Time Warner Cable sponsored a showing on big screen of the MGM classic movie "The Wizard of Oz" along with a live appearance by costumed characters from the film. L. Frank Baum's novel "The Wizard of Oz" was Sierra Madre's One Book, One City selection this past spring.
Howser meandered his way among the crowds, wherever they were, be it in the park, the Senior Center, Kersting Court, or the picnic. He drew applause from the crowd in the Senior Center when, after a cell phone had rung as he was speaking, he said that his first act as mayor was going to be to enact an ordinance banning cell phones. He posed for pictures, signed autographs, and was his usual jovial self with all who crossed his path. Several times during the course of the day, he told the crowd that he hoped Sierra Madreans don't take for granted what a special place they live in. SMTV3 was on hand, and videotaped much of Howser's appearance. He will be returning with a "California Gold" camera crew on another day, when there will be fewer interruptions, so that they can use video from both days to create a new show about Sierra Madre to be aired at a later date.
Photos and Video from Centennial Closing Festivities
Page 1 - photos and video from Memorial Park, see below
Page 2 - more photos from Memorial Park
Page 3 - photos from Kersting Court, photos and video from Community picnic at Mater Dolorosa
Page 4 - more photos from Community Picnic at Mater Dolorosa
A reminder, as it says at the bottom of nearly every page on this site, all photos are copyrighted by Bill Coburn. If you'd like to buy a higher resolution version of a photo (better for printing), or you'd like me to send you a print, contact me. These photos are also available for license if you want to use them for commercial purposes. Again, contact me.
Road Kings Car Club of Hastings Ranch transported Huell Howserand City officials around in their hot rods/antique cars

Ditto - I think the red one belongs to former Mayor Doug Hayes

Centennial Co-chair Judy Webb-Martin, Co-chair Toni Buckner with her back to us, and the City's PR consultant Trish Pietrzak

Toni turned around, here's the Centennial Co-Chairs

Mayor Pro Tem Joe Mosca chats with some residents

Mayor Enid Joffe welcomes the crowd

Ditto

Frances Hart and Susan Douglas, great grand-children of Prof. John J. Hart, who settled in Sierra Madre in 1884, and who...

Founded the Hart Winery, the structure for which is today the Hart Park House in Memorial Park, and serves as Sierra Madre's Senior Center

Crowd s hot

Mayor Joffe addresses the crowd

Some of the crowd

Some of the crowd looks at the Old-timer's picture collection

Director of Public Works Bruce Inman, City Manager Elaine Aguilar, Mayor Pro Tem Joe Mosca

Diane Sands, in period costume on the left, Jeff Lapides, also in costume, not sure who the other folks are...

Members of Vintage Cyclery of
Pasadena, an antique bicycle club

Some more of the crowd looks at the Old-timer's picture collection

The old North Church, Sierra Madre Congregational Church

Road Kings again

That's historian Phyllis Chapman sitting in the purple, and Mayor Joffe is talking with Lew Watanabe

Huell Howser arrives in the park, and is joined by Mayor Joffe and Co-chairs Webb-Martin and Buckner

Ditto, and we've added Jan Reed in the pink dress, not sure who the lady in white on the left is

Howser stops to chat with some of the folks in attendance

Mayor Enid Joffe with Huell Howser

Getting ready to turn over the Mayor's gavel

Howser addresses the crowd after becoming Mayor for the day

Ditto

Some of Sierra Madre's old-timers in the Hart Park House, looking through their memories

Ditto
Please note that these videos have been clipped and compressed to try and keep video download times somewhat reasonable. If you'd like to buy or license a copy of the uncompressed, uninterrupted videos, contact me.