Inside the News Net
Sierra Madre Business Web Pages ($125/year, with dedicated domain name, add $50 - Sierra Madre businesses only)
---
Premium Advertiser Web Pages ($250/year, with dedicated domain name, add $50 - non-Sierra Madre businesses allowed, includes premium link placement and logo)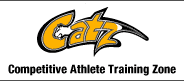 **************
*************
---
Arnold's Frontier Hardware & Gifts
Rambo, Century 21 Village Realty
Gem Plumbing, Heating and Air Conditioning
Gwen Gordon, Fine Art/Graphic Design Solutions
Hands 2 Health Wellness Center, Dr. Teresa Smith, Chiropractor
Harlequin Art Gallery and Restoration
Moe's Automotive Service Center
Redstone Commercial Real Estate
Reni Rose, Prudential CA Realty
Ruth Richardson, Fine/Portrait Artist
City Hires New Development Services Director
January 19, 2008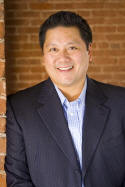 After an extensive recruitment process, the City of Sierra Madre is excited to announce that Danny Castro of West Hollywood will be joining the All-America City team as the new Development Services Director.
Danny Castro brings to Sierra Madre over 15 years' experience in the local government planning process, with expertise in both the public and private sectors. Mr. Castro was with the City of Beverly Hills Community Development Department for over 10 years in a number of positions, each with increased responsibilities. His work included a wide variety of residential and commercial developments, zoning and land use studies, and staff liaison for the Planning and Architectural Commissions.
Mr. Castro's private sector background extended his expertise in project management as well as interests in historic preservation. At The Kor Group, a Los Angeles-based real estate company, Mr. Castro specialized in the conversion and rehabilitation of historic structures into residential uses. As a private planning consultant, his clients have included the cities of Claremont and Santa Monica, reviewing projects subject to design review, compliance with historic preservation policies, and environmental review requirements.
Mr. Castro resides in West Hollywood where he is currently the Chair of the City's Historic Preservation Commission, which, through various means, helps to preserve the community's character through the protection, enhancement and preservation of cultural resources.
Danny Castro is a native Californian, and grew up in Chula Vista, a suburb of San Diego. He graduated from California State Polytechnic University, Pomona, with a Bachelor of Science Degree in Urban and Regional Planning.
City Manager Elaine Aguilar stated, "I welcome Danny to the City of Sierra Madre. I think he brings the perfect balance of experience, technical expertise, and approachability that's important in his new role as Development Services Director." Mr. Castro will begin his tenure with the City of Sierra Madre on Monday, February 4, 2008.