Inside the News Net
Sierra Madre Business Web Pages ($125/year, with dedicated domain name, add $50 - Sierra Madre businesses only)
---
Premium Advertiser Web Pages ($250/year, with dedicated domain name, add $50 - non-Sierra Madre businesses allowed, includes premium link placement and logo)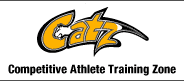 **************
*************
---
Arnold's Frontier Hardware & Gifts
Rambo, Century 21 Village Realty
Gem Plumbing, Heating and Air Conditioning
Gwen Gordon, Fine Art/Graphic Design Solutions
Hands 2 Health Wellness Center, Dr. Teresa Smith, Chiropractor
Harlequin Art Gallery and Restoration
Moe's Automotive Service Center
Redstone Commercial Real Estate
Reni Rose, Prudential CA Realty
Ruth Richardson, Fine/Portrait Artist
McKernan Joins Sierra Madre Community Foundation Board
January 26, 2008

An inveterate Sierra Madre volunteer has become the newest member of the Sierra Madre Community Foundation as of January, 2008. Colleen McKernan, who has been giving her time to a plethora of non-profit groups since moving to town in 1981, will begin serving her three-year term this month. The Foundation is an affiliate of the California Community Foundation.
Mary Katherine Kelley, chair of the Foundation, said, "We are looking forward to having Colleen on our Board. She has a wealth of experience with various organizations here in Sierra Madre, and we are happy to have her knowledge and judgment working on behalf of the Foundation and the community of Sierra Madre."
McKernan said, "It is exciting for all the right reasons to be a part of an organization such as the Foundation that has the pulse of Sierra Madre." McKernan is a partner, with Adrienne Bolger, of Foothill HomeCare Partners, located at 78 West Sierra Madre Blvd. in Sierra Madre. They have had the business for five years. "The idea of home care came from the personal experience. How to find good help you can trust is a trial for everyone," Colleen explained.
She and her business partner have an expanding employee base to prove that they made the right decision to open the home care business. "The business has grown far beyond what we could have expected," Colleen noted.
Her acceptance to serve on the Foundation adds to her lengthy list of volunteer opportunities in Sierra Madre. She's been Little League president after having been on the board for eight years, was president of St. Rita's School Parent-Teacher Organization, has been on committees for Relay for Life, the Wistaria Festival and the Centennial Committee. She also worked for Meals on Wheels and assisted in writing the Senior Master Plan Update. Colleen belongs to several other civic organizations.
Colleen and Kevin's son, Patrick, is a freshman at the University of Arizona. Colleen also has two daughters, one of whom, Theresa, works at Foothill HomeCare. Another daughter, Rachelle, is a Long Beach Police Officer. Colleen has three granddaughters. Kevin's brother, Steven, lives with Colleen and Kevin.
Colleen is a niece of Marilyn McKernan and the late Bill McKernan, both Sierra Madre Citizens of the Year.