Inside the News Net
Sierra Madre Business Web Pages ($125/year, with dedicated domain name, add $50 - Sierra Madre businesses only)
---
Premium Advertiser Web Pages ($250/year, with dedicated domain name, add $50 - non-Sierra Madre businesses allowed, includes premium link placement and logo)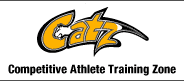 **************
*************
---
Arnold's Frontier Hardware & Gifts
Rambo, Century 21 Village Realty
Gem Plumbing, Heating and Air Conditioning
Gwen Gordon, Fine Art/Graphic Design Solutions
Hands 2 Health Wellness Center, Dr. Teresa Smith, Chiropractor
Harlequin Art Gallery and Restoration
Moe's Automotive Service Center
Redstone Commercial Real Estate
Reni Rose, Prudential CA Realty
Ruth Richardson, Fine/Portrait Artist
Sierra Madre Chamber's Board of Directors Elected
January 15, 2008
By Bill Coburn
At the Sierra Madre Chamber of Commerce's annual members' meeting last Thursday, ballots were counted from the election for this year's Board of Directors. As per the bylaws, the Nominating Committee (President Pat Hall, Bill Coburn, George Maurer, Ben Smith and Judy Webb-Martin) prepared a slate of candidates for members to vote on. The bylaws call for a minimum of seven (7) Board members and a maximum of fifteen (15) Board members, elected for two year terms. A maximum of 30% of the Board may be Associate (non-business owner) members. After preparation of the slate by the Nominating Committee, with the Board's approval, the slate is sent to the members, who have the choice of voting yea or nay for the entire slate. The slate was approved 35 votes, yea, 0, nay.
President Patricia Hall completed her second term on the Board and will not be returning next year. Continuing members through 2008 are: Ron Brandley – Leonora Moss; Bill Coburn – The Coburn Group; Karen Keegan – Savor the Flavor; George Maurer – Associate member; and Lisa Spigai-Perez – Associate member.
Members whose first terms end this year, and who are being asked to serve a second two-year term through 2009 are: Elaine Aguilar (replaced John Gillison in October) – City Manager; Elizabeth Booth – Santa Anita Park; and Linda Thunes (replaced Cynthia Perley in September) – Linda Thunes Bookkeeping.
New members added to the Board for a two year term through 2009 are: Halcyon Koerber – Episcopal Church of the Ascension; Matt Krantz – Beantown Coffee Bar; Gilbert Lucero – Restaurant Lozano; and Sally Morrison – Sierra Madre Books.
Officers for 2008, approved by the membership, will be: Ron Brandley, President; Bill Coburn, Vice-President; Treasurer, Linda Thunes; and for the moment, the office of Secretary is vacant.
The Board will be installed at a banquet on January 25th at Santa Anita, when the Chamber's 2007 Citizen of the Year, Pete Siberell will be honored. Entertainment will be provided by the Southern California Lyric Theater. For information on getting tickets to the event, call the Chamber at (626) 355-5111.