Inside the News Net
Sierra Madre Business Web Pages ($125/year, with dedicated domain name, add $50 - Sierra Madre businesses only)
---
Premium Advertiser Web Pages ($250/year, with dedicated domain name, add $50 - non-Sierra Madre businesses allowed, includes premium link placement and logo)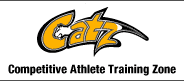 **************
*************
---
Arnold's Frontier Hardware & Gifts
Rambo, Century 21 Village Realty
Gem Plumbing, Heating and Air Conditioning
Gwen Gordon, Fine Art/Graphic Design Solutions
Hands 2 Health Wellness Center, Dr. Teresa Smith, Chiropractor
Harlequin Art Gallery and Restoration
Moe's Automotive Service Center
Redstone Commercial Real Estate
Reni Rose, Prudential CA Realty
Ruth Richardson, Fine/Portrait Artist
City Council Reorganization Meeting
Tuesday, April 22, 2008
Mayor Enid Joffe, City Treasurer Richard Mays Honored As They Leave Office
Pictures Video
City Treasurer Richard Mays and Mayor Enid Joffe were honored at Tuesday nightís City Council meeting. Mays, a 32-year retired veteran of the Sierra Madre Volunteer Fire Department, had been treasurer for four years, and decided not to run for office again. He was replaced by George Enyedi, who was sworn in later in the evening, and who then announced that he was going to make Mays his Deputy City Treasurer.
Mayor Enid Joffe received commendations from the San Gabriel Valley Council of Governments, and representatives from the offices of Congressman David Dreier, State Senator Bob Margett, and Assemblyman Anthony Adams. She also received commendations from County Supervisor Michael Antonovich and the City of Sierra Madre. Council Member John Buchanan presented her with a framed Centennial Community photo from the Sierra Madre Centennial Community Picnic with an inset of her accepting the All-America City Award in 2007.
Joffe said she hoped she would be remembered for, among other things, having been part of the team that negotiated the first multi-year contract with the Police in a decade, helped bring Senior Housing into the community and hiring a Senior Activity Coordinator, helped fund projects to re-build water infrastructure, inaugurated Paramedic service in town and then helped fund it with Measures U and UA.
Buchanan was sworn in for a second term, and Maryann MacGillvray was sworn in as a City Council member also. Nancy Shollenberger and Enyedi took the oath of office for City Clerk and City Treasurer respectively, as well.
Kurt Zimmerman was voted in as Mayor, and MacGillivray was voted in as Mayor pro tem.
Council also chose Martin and Chapman, the firm that counted the votes originally, to do the recount of the City Clerkís race. However, since Martin and Chapman has so far stated they donít think itís appropriate for them to do the recount, the Council put a back-up plan in place, choosing a Duarte company to do the recount in the event Martin and Chapman holds firm. The recount must start by next Tuesday.
Pictures
| | | | |
| --- | --- | --- | --- |
| Mayor Joffe takes her seat for the last time | Full house, crowd overflowed out into the foyer | Members of SMPD line up to honor Mayor Joffe, who negotated a multi-year contract with POA for the first time in a decade | SMPD POA President John Ellins presents Joffe with a bouquet |
| Outgoing City Treasurer Richard Mays receives a commendation presented by Mayor Joffe | Mayor Pro Tem Mosca presents commendation to Joffe | Joffe displays the gavel traditionally given to exiting Mayors | Council member Buchanan and Joffe display gift of Centennial Community Picnic photo given to Joffe |
| Buchanan signs papers upon re-entering office | Maryann MacGillivray is sworn in as Council member | Newly sworn in City Treasurer George Enyedi with City Clerk Nancy Shollenberger (sworn in for the 7th time) | |
Video - scroll down, there are two
John Buchanan takes oath of office as Sierra Madre City Council member
Maryann MacGillivray takes oath of office as Sierra Madre City Council member