Inside the News Net
Sierra Madre Business Web Pages ($125/year, with dedicated domain name, add $50 - Sierra Madre businesses only)
---
Premium Advertiser Web Pages ($250/year, with dedicated domain name, add $50 - non-Sierra Madre businesses allowed, includes premium link placement and logo)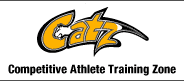 **************
*************
---
Arnold's Frontier Hardware & Gifts
Rambo, Century 21 Village Realty
Gem Plumbing, Heating and Air Conditioning
Gwen Gordon, Fine Art/Graphic Design Solutions
Hands 2 Health Wellness Center, Dr. Teresa Smith, Chiropractor
Harlequin Art Gallery and Restoration
Moe's Automotive Service Center
Redstone Commercial Real Estate
Reni Rose, Prudential CA Realty
Ruth Richardson, Fine/Portrait Artist
Rotarians "Schooled" on the Subject of Don Benito Photos
Tuesday, August 19, 2008
At Tuesday's Sierra Madre Rotary Club meeting, Rotarians in attendance were entertained by author Nat Read, also president of Read Communications. Read's recently published book, "From Mountain Man to Mayor" tells the story of Benjamin Davis Wilson, more famously known as Don Benito Wilson, the man for whom Mt. Wilson and the Mt. Wilson Trail were named, as well as PUSD's Don Benito Fundamental School.
After opening the meeting with the induction by Rotarian Cathy Hundshamer of a new member, Gracia Rubio, sponsored into the organization by recently inducted member Peggy Beauregard, President Carmen Thibault introduced Dan Alle, who had arranged for Mr. Read to speak before the club.
Read, who has performed as a stand-up comic, opened his talk by making the Rotarians laugh, noting that among other jobs (Vietnam veteran, during his career, he had spent some time as an undercover vice officer for LAPD in Hollywood and that "that's where I first met many of the members of this club." Mr. Read continued with an entertaining and informative talk about the subject of his book, noting that he lived in the neighborhood of the school named after Wilson, and was surprised to learn that there was no biography of the man who served as the second mayor of Los Angeles and had such a major influence on Southern California. "My publisher found out about that and sat on me to write the book." He attributed the previous lack of a biography to the fact that for many years, different historians claimed the right to write the Wilson biography and then failed to follow through. Library policies, since changed, generally would reserve the subject's archives for the historian that had claimed the right to the biography, so no one else could do the research. Read said he spent three years researching the books, including weeks in Sacramento viewing the archives from Wilson's time as State Senator, and many hours at Huntington Library poring over fifty boxes of Wilson archives.
According to Mr. Read, Wilson was born in Tennessee, and moved west where he became a mountain man in "that fantastic mountain man era in the United States. Three hundred sixty thousand Indians in a fifteen state area. One thousand of these yay-hoo Rambos were kind of wandering through the territory…" He spoke about Wilson being captured by the Apaches shortly after the Apaches had turned against the white men, and how Wilson, with the help of a friendly Apache chief, escaped being burned at the stake and managed to elude the entire tribe across 170 miles. He discussed the fact that Wilson was present when the first overland party of settlers arrived in Los Angeles. He noted that Wilson had refused Mexican citizenship, and was therefore ineligible for land grants from the Mexican government, but he still managed to acquire the land that today makes up Riverside, and married the daughter of the neighbor next door, with the neighbor next door owning Orange County…
He discussed the major role played by Wilson in Pio Pico's ascendancy to the Governorship of California, the last Governor under Mexican rule. Pico would later serve as a pallbearer at Wilson's funeral. Wilson also lead the American troops in the first Southern California battle of the Mexican/American War. Captain Wilson was captured and was a POW. After the war ended, he sold Riverside, and bought land in downtown Los Angeles, 12 acres in what is now Union Station. He served as the original County Clerk of Los Angeles County and so he established the first American government in Los Angeles. He was on the first City Council of Los Angeles, and served as its second mayor.
He bought land that eventually became San Marino, Beverly Hills, Westwood, Culver City, Santa Monica, Venice and much more. While serving as a supervisor, he oversaw a territory that included what now includes Los Angeles, Orange, San Bernardino and Kern Counties. As a state Senator, Wilson represented a district which today is represented by twenty-six different senators.
Wilson was president of the first railroad in Los Angeles, and the Big Four railroad companies of the time wanted to build a railroad from San Francisco to San Diego by way of Colton, to avoid having to build through the Tehachapis. According to Read, Wilson, at his own expense, traveled to Washington to lobby "to have five words put into the Big Four's authorization, and those five words were by way of Los Angeles. And he got those five words put in…" Wilson paid a major role in making San Pedro into what is today the world's largest artificial harbor in the world.
Read touched briefly on Wilson's family, including three marriageable daughters and a ne'er-do-well" son who died at an early age, noting that an entire chapter is dedicated to Wilson's second wife. Wilson was also the grandfather of Gen. George Patton.
After his presentation, Mr. Read stayed and signed copies of his book, which can be purchased at Sierra Madre Books here in town.
| | | | |
| --- | --- | --- | --- |
| Vice President and Membership Chairperson Cathy Hundshamer prepares to induct new member Gracia Rubio | Gracia Rubio, her sponsor Peggy Beauregard, SWARM Team Leader Rudy Hayek and Hundshamer | Rubio is pinned by her sponsor | And receives her name tag from Hayek |
| Nat B. Read, the featured speaker for the meeting | | | Hundshamer and Susanne Hayek get autographs on Read's book |