Inside the News Net
Sierra Madre Business Web Pages ($125/year, with dedicated domain name, add $50 - Sierra Madre businesses only)
---
Premium Advertiser Web Pages ($250/year, with dedicated domain name, add $50 - non-Sierra Madre businesses allowed, includes premium link placement and logo)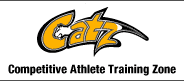 **************
*************
---
Arnold's Frontier Hardware & Gifts
Rambo, Century 21 Village Realty
Gem Plumbing, Heating and Air Conditioning
Gwen Gordon, Fine Art/Graphic Design Solutions
Hands 2 Health Wellness Center, Dr. Teresa Smith, Chiropractor
Harlequin Art Gallery and Restoration
Moe's Automotive Service Center
Redstone Commercial Real Estate
Reni Rose, Prudential CA Realty
Ruth Richardson, Fine/Portrait Artist
Sierra Madrean Among Inaugural Masters Of Nonprofit Studies Graduates
The Arizona State University Fall 2007 Commencement Ceremony was a milestone event for the School of Community Resources and Development and the Center for Nonprofit Leadership and Management (CNLM), as the first graduates of the new Masters of Nonprofit Studies (MNpS) program received their degrees. Katherine Hoverson, Fargo, N.D., and Amber Martinez, Sierra Madre, Calif., were not only the first two graduates, but also among the first students to enroll in the MNpS program launched in January 2007. Determined to complete the program in one year, they took evening classes, online classes, and summer classes to make the program work with their schedules.
The MNpS degree is designed to provide professionals in the nonprofit field, or those entering the field, with the technical skills to lead and manage nonprofit organizations. In only its third semester, this rapidly-growing program currently has 65 students enrolled and 40 more students seeking admission for the upcoming summer and fall 2008 semesters.
"We are delighted with the quality and overall diversity of the students in our new master's degree program," said Dr. Carlton Yoshioka, Director of Research and Academic Affairs. "We are currently in a search process for four new faculty members that will help us to meet this high demand for teaching and research in the burgeoning field of nonprofit and philanthropic studies."
Hoverson, who launched her own nonprofit organization in 2005, Unexpected Moments of Magic Foundation, said the skills and the contacts she gained while in the MNpS program were instrumental in her success. "When I first started my foundation, I didn't know what I was doing because I had never run a nonprofit before," said Hoverson. "And now I feel like I'm finally prepared to do the job that I've been trying to create for the last two years. I'm living my dream. I love it." Hoverson said the people she connected with in the program continue to support her to this day. "They're not only helping me through my education, but they're literally helping my organization continue to grow and to blossom," she said.
Martinez is the Assistant Director of Community Outreach & Advocacy for Refugees (COAR) and recently initiated and co-founded the Phoenix chapter of the Young Nonprofit Professionals Network that is being supported, in part, by CNLM. Martinez felt that the program effectively prepared her and her fellow students for entering the nonprofit sector.
"The courses that they offered made us really well-rounded," said Martinez. "We have a clear understanding of all of the different facets of nonprofit leadership and management that we would have to encounter in order to be effective leaders in the sector today." Martinez said the best part of the experience for her was forming relationships—both personal and professional—with the other students in the program. "Everything's been blossoming because we have each other to bounce ideas off of and give encouragement," said Martinez. "I think encouragement is the biggest part of it."
"Nonprofit and Philanthropy Studies is clearly a field whose time has come and ASU is in the national forefront in building this emerging discipline," said Dr. Robert F. Ashcraft, program lead for ASU's nonprofit studies in the School of Community Resources and Development and Director of CNLM. "It is encouraging that high caliber students like Kaytee and Amber are attracted to our program for the sort of high quality content we provide. I am anxious to see what difference these first two graduates will make in this world as they embrace real world issues and apply contemporary solutions to them as learned by studying in our program."
The mission of Arizona State University's Center for Nonprofit Leadership and Management is to help build the capacity of the social sector by enhancing the effectiveness of those who lead, manage, and support nonprofit organizations. As part of the College of Public Programs and in partnership with the School of Community Resources and Development, the Center provides knowledge and tools to build the capacity of nonprofit organizations, professionals, board members, and volunteers by offering research, technical assistance, workshops, conferences, classes, and capacity building programs. For more information, visit: http://nonprofit.asu.edu.