Inside the News Net
Sierra Madre Business Web Pages ($125/year, with dedicated domain name, add $50 - Sierra Madre businesses only)
---
Premium Advertiser Web Pages ($250/year, with dedicated domain name, add $50 - non-Sierra Madre businesses allowed, includes premium link placement and logo)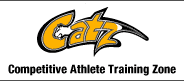 **************
*************
---
Arnold's Frontier Hardware & Gifts
Rambo, Century 21 Village Realty
Gem Plumbing, Heating and Air Conditioning
Gwen Gordon, Fine Art/Graphic Design Solutions
Hands 2 Health Wellness Center, Dr. Teresa Smith, Chiropractor
Harlequin Art Gallery and Restoration
Moe's Automotive Service Center
Redstone Commercial Real Estate
Reni Rose, Prudential CA Realty
Ruth Richardson, Fine/Portrait Artist
Sierra Madre Little League Opens Fiftieth Season
Saturday, Feb. 23rd, 2008 Opening Day Scores Event photos
By Bill Coburn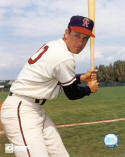 The Sierra Madre Little League kicked off its fiftieth anniversary season last Saturday, on a day when forecasters had predicted rain all day long. With the exception of a couple of showers in the afternoon, the forecasters gloom and doom did not come to pass, and the League was able to play all eight games scheduled. As opening ceremonies celebrity speaker, 20-year major leaguer Jay Johnstone said at the beginning of his speech "All I can tell you is the good Lord is a Little League fan, sunshine on a day when it's supposed to rain like crazy." Photo at left of Jay Johnstone courtesy of the Angels, click to enlarge
The day began around 8am, with a parade of all the teams down Sierra Madre Blvd. from Hermosa down to Sierra Vista Park. Once everyone got to the park, the Opening Ceremonies got started. Sean Gurguis, of the Rockies opened things up by singing the National Anthem. Brendan McKiernan of the Giants than recited the Little League Pledge "I trust in God, I love my country and will respect its laws. I will play fair and strive to win. But win or lose, I will always do my best."
SMLL President Pete Siberell then introduced Johnstone, who played in the majors on seven different teams, appearing in 4 league championship series, and 2 World Series, including the 1981 series for the Dodgers, in which he hit a 2-run pinch hit home run that enabled the Dodgers to beat the Yankees. He had a lifetime .267 batting average.
Johnstone recalled that when he got his start in baseball, it was on the Little League fields of West Covina. He noted that one change since his days is that now the teams are allowed to be named after major league teams, while his team was sponsored by Supreme Dairy, and his uniform looked like cows. He spoke about the importance of parents in Little League, because the league is all-volunteer, and that Little League has always been a forerunner in keeping kids on the playing field and off the streets. He spoke of working with the Sheriff's Department and visiting detention centers where he saw kids that had never had the opportunity to be involved in athletic programs, and how important it is that parents make the necessary sacrifices to get their kids to practices, dinners being put off, re-scheduling vacations, etc. because "Believe me, all the effort that you put into keeping these young boys and girls out here on the fields, will pay off because … if they're out here, they're not on the streets getting in trouble, and that's what we want to try and build, we want to try and build our kids so that they will be the leaders of our country in the future."
He noted that some parents get a little excited. Sometimes there is yelling in the stands, or disagreements with coaches, about player selection. "The only thing I can tell you parents is that when you have a problem and you want to yell or you want to scream at a coach, please…go to the coach and he'll give you a uniform, and then you can come on the field, and be a coach, and help him out….Get involved….Don't do it from that side of the fence, do it on this side of the fence."
Johnstone had three other opening days to attend so he couldn't stay long, but he advised the kids to remember the Little League Pledge, "you try your very hardest, you do your very best, some days you win, some days you lose, but remember your coaches are here to help you. Listen to your coaches….In baseball you don't have to win every game to be good, you just have to win a few more than you lose."
He closed with a poem that he wanted the folks in the stands to think about as they went through the season.
Just a Little Boy

He stands at the plate with his heart pounding fast.
The bases are loaded, the die has been cast.
Mom and Dad cannot help him, he stands all alone.
A hit at this moment would send the team home.
The ball nears the plate, he swings and he misses.
There's a groan from the crowd, with some boos and some hisses.
The thoughtless voice cries, "Strike out the bum."
Tears fill his eyes; the game's no longer fun.
So open your heart and give him a break
For it's moments like this a man you can make.
Keep this in mind when you hear someone forget:
He's just a little boy, and not a man yet.
Then he threw out the first pitch, to Ryan Fedde of the Giants, and autographed the ball for him.
Siberell then announced that thanks to donations from Sierra Madre VFW Post 3208, the Arcadia Firefighter's Association and the Sierra Madre Police Officers Association, new, safe bleachers will be purchased for Dapper and Heasley fields. Tracy Kincaid of the Sierra Madre Girls Softball Association then presented Siberell with a plaque commemorating the League's fiftieth season.
Then it was time for the raffle prizes and awards to the players who sold the most raffle tickets. But when all was done, there was still some time before the first game, and many of the players headed down to the carnival on the lower grass field of Memorial Park, where there were booths to get your hair painted, a football toss, a bouncy house, and a wall/rock climbing "ride."
Finally, it was time to "play ball" and as Tom Canterbury settled into the announcer's booth, the players took to the field, and Sierra Madre Little League's fiftieth season was underway…
SMLL Opening Day 2008 Results – source: SMLL.org, 2/27/08
Majors
2/23 – Giants 1, Padres 1
Minors
2/23 – Diamondbacks 6, Yankees 3
2/23 – Angels 8, Red Sox 3
2/25 – Yankees 11, Dodgers 4
2/26 – Diamondbacks 10, Red Sox 5
Farm
2/23 – Athletics 1, Tigers 1
2/25 – Reds 9, Cubs 4
2/26 – Cardinals 17, Athletics 2
T-Ball
No games recorded
The Parade Parade video (.wmv file)
| | | | |
| --- | --- | --- | --- |
| | | | |
| | | | |
| | | | |
| | | | |
| | | | |
| | | Parade video (.wmv file) | Parade video (.mpg file) coming soon |
| | | | |
| --- | --- | --- | --- |
| | No better setting than Heasley Field | SMLL Pres. Pete Siberell starts the day | I love a good zoom lens. I was behind third base when I took this |
| | | | |
| | Jay Johnstone gets ready to speak | Jay speaks | Jay throws out the first pitch to Giants player Ryan Fedde... |
| Then autographs it for him | Fedde returns to his teammates | Long-time announcer Tom Canterbury watches the activity | Rancho Cucamonga Quakes mascot Tremor was on hand |
| | | | |
| | Tremor rests his weary bod on Pete's shoulder | | |
| Raffle prizes were handed out | | District 17 10/11 Championship flag was unveiled | |
| | SM VFW Post 3208's President Dave Loera presents a $10,000 check to Siberell to help pay for new bleachers | | |
| | | | |
| | | | This shot is full size |
| | | | |
| | | | |
| | Calisthenics | The ground crew did a great job making the wet field playable | |
| | | If you focus and keep your eye on the ball... | ...it's easier to catch it |
| Official photos of the players were taken | Some displays were put up about players from the league's fifty years | I left this one full size, so you can actually read the newspaper article if you want | |
| | SMGSA paid tribute to Shari Burnett, and to Ken Meyer, who had passed away unexpectedly the previous week | There was a carnival to enjoy during downtime | |
| | | | Teri Buchanan works the football toss booth |