Inside the News Net
Sierra Madre Business Web Pages ($125/year, with dedicated domain name, add $50 - Sierra Madre businesses only)
---
Premium Advertiser Web Pages ($250/year, with dedicated domain name, add $50 - non-Sierra Madre businesses allowed, includes premium link placement and logo)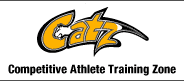 **************
*************
---
Arnold's Frontier Hardware & Gifts
Rambo, Century 21 Village Realty
Gem Plumbing, Heating and Air Conditioning
Gwen Gordon, Fine Art/Graphic Design Solutions
Hands 2 Health Wellness Center, Dr. Teresa Smith, Chiropractor
Harlequin Art Gallery and Restoration
Moe's Automotive Service Center
Redstone Commercial Real Estate
Reni Rose, Prudential CA Realty
Ruth Richardson, Fine/Portrait Artist
Sierra Madre Rotary Club's Dan Stover Musical Competition 2008
Monday, Feb. 4th, 2008
Rotary Names Representative to District Music Competition
By Bill Coburn Photos and video from the event
At Café 322 on Monday night, Rotary President B.D. Howes introduced to his fellow Rotarians the Sierra Madre Chapter's representative in the Dan Stover Music Competition. Selected to represent Sierra Madre Rotary was high school senior Taylor Glymph, a student at Ribet Academy College Preparatory High School in Los Angeles. She is a student of Sierra Madre piano instructor Connie Washburn.
Taylor performed the second movement of Beethoven's "Sonata, Pathetique," a piece composed in 1798.
Taylor is waiting to hear if she's been accepted at the colleges to which she's applied, which include Yale, Stanford, Cornell and Duke. She has a healthy list of accomplishments and background that would lead one to think she just might be accepted. Reading her CV makes me get tired, and one member of the audience, after hearing Howes reading on and on all the things she has done, yelled out "She must be 60 years old!" But she's not, she's a senior in high school.
Taylor is a senior with a 4.1 GPA, who has been named a College Board Advanced Placement Scholar for 2007, in 2007 was named a Scholar in the Cornell University Summer Veterinary Program, was a member of the National Forensic League, participated in the Junior Statesman of America Summer Program at Stanford University in 2006, was named to the National Society of High School Scholars from 2006 to present, was the National Student Leadership Conference State Representative at American University – 2005, was included in Who's Who Among American High School Students (Scholars Edition) - 2004-05 to present as well as the Who's Who Among American High School Students (Sports Edition) - 2004-05 to present, was on the National Honor Roll- 2005, 2006 Editions, the National Honor Society - 2004 to present, and the Dean's High School Honor Roll - 2004 to present. She was class secretary in her junior year, and as a senior participates in the schools "justice" program as a Supreme Court Justice, and also serves as Student Body Treasurer.
She has been on the varsity volleyball team (as captain), the varsity basketball team, and played varsity softball. She's also on the school's competitive dance team. She's practiced tae kwon do for more than 10 years, has served as a karate instructor, camp counselor and summer intern. She's also active in her church.
But she's participating in the Dan Stover program as a musician. She's played piano, violin, viola and Djembe (drums) since 1997. From 2001 to 2003, she was on the Verdugo Hills Young Musicians Orchestra and Ensemble, and in 2000 was a member of the Glendale Youth Orchestra. Taylor wants to purse veterinary science, become a successful veterinarian for household pets, and specialize in exotic animal "pediatrics."
At Café 322, she was awarded a certificate as Sierra Madre's representative at the Regional Competition, and a check for $200. The winner of the District competition will be awarded a scholarship award of up to $4,000 and the three other finalists will receive a scholarship award of up to $1,000. (The amount of these monetary awards is based solely upon the amount of club entry fees collected.)
This year's Dan Stover Competition Chair for Sierra Madre Rotary was past president Susanne Hayek. For more pictures from the evening, or to view video of Taylor's performance, visit www.SierraMadreNews.Net.
Who Was Dan Stover And Why Is This Scholarship Named After Him?
According to the Rotary District 5300 website: "The worlds of education and music transected in the life of Dan Stover, a secondary education professional whose musical talents were shared with his family, his community, and certainly with Rotary, at both the local and District levels.
Dan Stover was an educator who always placed the student first, and his obvious respect for his students transformed the lives of countless young people. He shared his love of learning with the young, providing them with a positive role model for structuring their studies and their lives.
And Dan Stover was an accomplished musician, both as a vocalist and an instrumentalist. He was as much at home in the finals of Barber Shop Quartet competition as he was at the keyboard of his famous "Rotary" organ, serenading Club meetings and District Conferences with his unique musical wizardry.
Dan Stover passed away shortly following the 1987 District Conference at which his friend and follow Alhambra Rotarian, Dr. Tim Keen Siu, became District Governor. Dan was noticeably ill at the conference, but he played out his heart for Dr. Tim and others, knowing that the show must go on.
The Rotary Club of Alhambra, in the year following Dan Stover's death, established a Music Scholarship Program and Competition in Dan's name. The program was proposed, organized, and championed by new Rotarian Christine Montan who, as Alhambra's first woman Rotarian, quickly recognized and appreciated the talent and effectiveness of Dan Stover as a Rotarian and as a person.
Under Rotarian Montan's leadership, the Dan Stover Memorial Music Scholarship "graduated" into a District program in the following year, and the rest is history. A whole generation of talented, young musicians have had the opportunity, in the name of Dan Stover, to compete against their peers, and earn funds to further their musical education."
Photos and Video from the Event (click photo to enlarge, click link to view video)
A bunch of Rotarians socialize prior to dinner and the performance, includes Don and Jeanne Mills, Karen Swisher, Kris Poulsen, B.D. Howes, Barbara Griffiths, Greg Alle

Couple on left is Louise and Ward Calaway, Walt and Nancy Poser

Walt Poser, Dr. Hanne Rechtschaffen, Kris Poulsen

Rotary president B.D. Howes greets the attendees

Some of the attendees

Taylor Glymph

B.D. welcomes Taylor to the stage...

...and presents her with a certificate

Event Chair Susanne Hayek

Vivika, daughter of Dr. Hanne Rechtschaffen, lets Rotarian's know about another upcoming musical recital

Another shot of B.D.

Rotarian and Police Chief Marilyn Diaz chats with Taylor

Taylor never stopped smiling....

Taylor poses in front of the Rotary and U.S. Flags with flowers and certificate she received from Rotary

Ditto, cropped

Taylor's Performance

Video 2 - .wmv format, 19mb

Video 2 - .mpg format, 50mb

The video will probably play faster than it downloads, so use the pause button to allow the video to download enough that it doesn't keep stopping and starting