Inside the News Net
Sierra Madre Business Web Pages ($125/year, with dedicated domain name, add $50 - Sierra Madre businesses only)
---
Premium Advertiser Web Pages ($250/year, with dedicated domain name, add $50 - non-Sierra Madre businesses allowed, includes premium link placement and logo)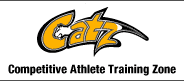 **************
*************
---
Arnold's Frontier Hardware & Gifts
Rambo, Century 21 Village Realty
Gem Plumbing, Heating and Air Conditioning
Gwen Gordon, Fine Art/Graphic Design Solutions
Hands 2 Health Wellness Center, Dr. Teresa Smith, Chiropractor
Harlequin Art Gallery and Restoration
Moe's Automotive Service Center
Redstone Commercial Real Estate
Reni Rose, Prudential CA Realty
Ruth Richardson, Fine/Portrait Artist
Alverno Service Project Puts Shoes on Kids' Feet
(PR) Posted 7/22/08
As one of their final service projects of the school year, Alverno High School students delivered more than 600 pairs of used shoes and more than a hundred pairs of new socks to Corazón for barefoot children in Mexico.

In May, Alverno students built a house for a needy Mexican family in one day. Campus minister Chris McGuiness says that during a class discussion many students were struck by how most of the children did not have decent—or any--shoes to wear. "With that in mind, we launched our first "old shoes/new socks" drive asking students to bring in lightly used tennis shoes to be delivered to children in the poorest neighborhoods in Mexico," says McGuiness. "We all have closets full of clothing and shoes that we no longer need or wear, and it was a wonderful way to look at our own lives and share part of that with those who need it." The cartons of shoes and socks have been delivered to the Corazón organization for kids in the neighborhoods the group serves.
Alverno's 282 girls regularly perform more than 1,600 hours of community service a year. This year, the school created the Alverno Lifetime Service Award, which awarded gold tassels to graduates who had given more than 420 hours of service to others during their high school years. Eleven members of the Class of 2008 earned gold tassels.
The "old shoes/new socks" drive was such a success that McGuiness says it will become a regular school-wide service project. "The girls were moved by the sight of those barefoot children and they came up with a way to help. We are proud of them and their desire to help others."
Photo caption: Members of Alverno Campus Ministry collected and boxed more than 600 pairs of shoes for barefoot kids in Mexico.