Inside the News Net
Sierra Madre Business Web Pages ($125/year, with dedicated domain name, add $50 - Sierra Madre businesses only)
---
Premium Advertiser Web Pages ($250/year, with dedicated domain name, add $50 - non-Sierra Madre businesses allowed, includes premium link placement and logo)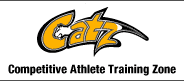 **************
*************
---
Arnold's Frontier Hardware & Gifts
Rambo, Century 21 Village Realty
Gem Plumbing, Heating and Air Conditioning
Gwen Gordon, Fine Art/Graphic Design Solutions
Hands 2 Health Wellness Center, Dr. Teresa Smith, Chiropractor
Harlequin Art Gallery and Restoration
Moe's Automotive Service Center
Redstone Commercial Real Estate
Reni Rose, Prudential CA Realty
Ruth Richardson, Fine/Portrait Artist
Fire Above Michillinda, Upper Hastings Ranch
Friday, July 18, 2008
Chronological coverage as it occurred, starts at bottom of page
7/18/08, 4:51pm - I have noticed a drop-off in helicopter noise, and called SMPD who told me that they have not officially received word that the fire is out, but reports over the radio indicate that the flames are extinguished and the fire crews are in mop-up mode.
---
7/18/08, 4:20pm I went up Michillinda as far as they would let me, around the 800 block or so, and was struck by how many firefighters were already up the hillside, right near the fire. Two helicopters were on the scene, and were making significant headway against what is still a fairly small fire. Some of the drops extinguished good sized flames, and according to Marianne Siberell, on the scene with her two sons, the firefighters had to duck to protect themselves from one of the water drops. As I was leaving, SMFD Battalion Chief Mike Bamberger was driving up, and as I drove across Grand View, one SMFD engine was heading south on Sunnyside away from the fire. With a little luck and the efforts of the Fire crews, this could very well be a short-lived fire. Cross your fingers. Here's some pics I took while I was there.
---

Friday, 7/18/08, 3:50pm - Fire in the Hills Above Hastings Ranch
According to Desk Officer Coyne at 3:47 pm, there is an uncontained fire in the hills above Hastings Ranch, north of Michillinda and west of the Monastery. SMFD is on the scene assisting Pasadena FD. There is one helicopter dropping on the fire. Five SMPD officers are also at the scene.
Photo at left taken at 3:46pm from Lima St. just below Highland.