Inside the News Net
Sierra Madre Business Web Pages ($125/year, with dedicated domain name, add $50 - Sierra Madre businesses only)
---
Premium Advertiser Web Pages ($250/year, with dedicated domain name, add $50 - non-Sierra Madre businesses allowed, includes premium link placement and logo)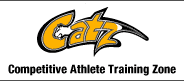 **************
*************
---
Arnold's Frontier Hardware & Gifts
Rambo, Century 21 Village Realty
Gem Plumbing, Heating and Air Conditioning
Gwen Gordon, Fine Art/Graphic Design Solutions
Hands 2 Health Wellness Center, Dr. Teresa Smith, Chiropractor
Harlequin Art Gallery and Restoration
Moe's Automotive Service Center
Redstone Commercial Real Estate
Reni Rose, Prudential CA Realty
Ruth Richardson, Fine/Portrait Artist
Silent Movie Organist Bob Mitchell Returns to Dodger Stadium, Is Honored by Dodgers, Plays Seventh Inning Stretch
Friday, July 11, 2008

Ninety-five year old Bob Mitchell, a former Sierra Madrean who is known not only for his organ playing but for leading the Bob Mitchell Boys Choir, was recently honored by the Los Angeles Dodgers, and got to play "Take Me Out To The Ballgame"

during the seventh inning stretch. Mitchell, who holds the distinction of being the only person to be the stadium organist for both the Dodgers and the Angels, lived in Sierra Madre from 1916 to 1926, and his father served as mayor in the early 1920s. Mitchell learned to play the organ at an early age, and played along with silent movies until "talkies" ended the silents. In recent years, he has returned to Sierra Madre on several occasions, appearing and performing for the Kiwanis in 2003, serving as Pioneer Days Grand Marshal in the 2004 Fourth of July parade, and more recently accompanying silent films presented by the Sierra Madre Historical Preservations Society as fundraisers. During the forties and

fifties, Mitchell led the Boys Choir, which appeared in more than 100 films, including Angels with Dirty Faces, Going My Way and White Christmas. According to Mitchell's friend E.J. Stephens, who accompanied Mitchell on Friday, July 11th, "Bob was interviewed about his days with the team. Then we were led up to the pressbox where he tested out the organ and got re-acquainted with Nancy Bea Hefly (the current organist), and Vin Scully. Later we took him out on the field where he was able to introduce the start of the game at home plate. He played "Take Me Out to the Ballgame" for the 7th Inning Stretch for the 50,000 fans in attendance. All in all, it was an incredible evening."