Inside the News Net
Sierra Madre Business Web Pages ($125/year, with dedicated domain name, add $50 - Sierra Madre businesses only)
---
Premium Advertiser Web Pages ($250/year, with dedicated domain name, add $50 - non-Sierra Madre businesses allowed, includes premium link placement and logo)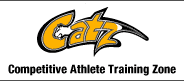 **************
*************
---
Arnold's Frontier Hardware & Gifts
Rambo, Century 21 Village Realty
Gem Plumbing, Heating and Air Conditioning
Gwen Gordon, Fine Art/Graphic Design Solutions
Hands 2 Health Wellness Center, Dr. Teresa Smith, Chiropractor
Harlequin Art Gallery and Restoration
Moe's Automotive Service Center
Redstone Commercial Real Estate
Reni Rose, Prudential CA Realty
Ruth Richardson, Fine/Portrait Artist
Sierra Madre Police in Standoff with Man Barricaded in Home
Thursday, July 24, 2008
Coverage during and immediately after the event (chronologically placed, earliest is at bottom, includes photo and video coverage)
Previously unreleased photos added July 28, 2008
Eight+ Hour Standoff Ends Peacefully
By Bill Coburn
Shortly after 8pm on Thursday, more than eight hours after it began, a standoff between police and a barricaded suspect that wreaked havoc on the lives of those involved, those in the neighborhood, and on the downtown business district, ended with no exchange of gunfire, no deaths, no injuries.
According to Police Chief Marilyn Diaz, "primarily, what drew us to the location was that we had physical evidence linking him to a car theft here in Sierra Madre…So the officers went up to do a very casual door knock….to see if he would come out and they could make a relatively low-key arrest." At 11:50am, two Sierra Madre Police officers arrived at 39 Windsor Lane but the suspect, 36-year old Roberto "Pancho" Funston, walked out the back door to his home, and upon seeing an SMPD detective out back, went back in and barricaded himself, refusing to come out.
Despite requests heard blocks away from the public address system of a Pasadena Police Dept. helicopter that he come outside and talk to the police, Funston stayed inside, barricaded with two pit bulls. According to Chief Marilyn Diaz, the home belongs to his mother, and Funston has been living there off and on during the last year.
According to Chief Diaz, Funston had a prior criminal record, but she declined to state his record citing the suspect's right to privacy. Asked about rumors that had been heard downtown during the day that the reason for the length of the standoff was that Funston would have, if convicted of either the narcotics or grand theft charges, been facing a "third strike" conviction and sentenced to life in prison under California law, Chief Diaz said that "in checking the suspect's criminal history, there was nothing in there to suggest he was a second or third striker."
"As we spoke to witnesses, we learned that he had made some serious threats that could have jeopardized the lives of public safety officers as well as the public, so it left us with little choice but to move in and take the steps we did, by enlisting the assistance of the LA County Sheriff's Dept. Special Enforcement Bureau (SEB)."
Diaz added that prior to bringing in the SEB, the Crisis Negotiation Team (CNT) of the LA Sheriff's Dept., was utilized to try and contact the suspect.
Attempts were made to contact Funston by land line, but it was disconnected. Law enforcement officers tried calling by cell phone, which he didn't answer, and they broke a window and threw a phone inside and, using both helicopter and SMPD vehicle PA Systems, tried to get Funston to speak with them by phone. "Each of these steps we did repeatedly because we weren't in a hurry and we wanted to find a peaceful resolution to this situation.'
Asked if Funston was armed, Diaz stated that he was not. Asked if there had been a time when the police thought he might be armed, Diaz said "We weren't sure. According to family members, they did not see him with any guns in the house."
After repeated attempts to communicate by the Crisis Negotiation Team with no success, the tactical operations were turned over to the LA County Sheriff's SEB. This was done sometime around 5:30 – 6pm, said Diaz, who noted that she was not sure of the time, as she did not have her notes in front of her. "They too, didn't rush into the situation, they took time to evaluate the area, scout the location, and make preparations that they do before deciding their strategy or tactics," said Diaz, adding that finally the SEB employed tear gas inside the location and the suspect came out within minutes and gave himself up. The SEB turned him over to SMPD, which took him to LA County Jail. According to a press release issued by the City Thursday night, Funston will appear in Pasadena Court on Monday, July 28, 2008.
Regarding rumors that the SEB entered the location with dogs, Diaz stated that that was not true, that "they would not take dogs into that location, with the tear gas." She confirmed that no shots had been fired other than the tear gas. Diaz stated that after the suspect was taken into custody, it was discovered that there was a second no-bail warrant for narcotics on a federal level for Funston that they had previously been unaware of.
Having heard rumors that the suspect had been involved with manufacturing methamphetamines, I asked if Chief Diaz could tell me if the narcotics warrant had to do with methamphetamines, and she stated that she did not know the type of narcotics or what the specific charge is.
In addition to the Sheriff's Dept. and its SEB and CNT units, law enforcement agents from Glendale, Monrovia and Arcadia assisted, as well as CHP officers and the Pasadena Police Dept. helicopter. More than a dozen members of the Sierra Madre Fire Dept. were also on hand in case they were needed.
Update re: Suspect's Criminal Record From the Mountain Views Observer 7/25/08 edition: Since at least 1992, Roberto Funston, 36, has been in and out of jail. Funston has no less than nine other arrests and/or convictions with the most recent being December, 2007. The charges range from Possession of a Pipe and Drug Paraphernelia, to Receiving Stolen Property, Carrying a Concealed Weapon, Possession of Narcotics for Sale; and Battery on a Spouse. Earlier this year he was convicted on yet another drug charge and was scheduled to be sentenced in the early part of May. He failed to return to court and a warrant was issued for his arrest on Thursday.
---
Video of Sierra Madre PD officers in suspect's front yard
Video of SMPD Reserve Officer patrolling the perimeter of the barricaded property
Video of SMPD Reserve Officer patrolling the perimeter of the barricaded property, closer view, later in the day
Video featuring audio of SMPD requesting suspect to pick up the phone
Video featuring audio of tear gas being fired
---
SMPD officer in position southwest of house at rear of parking lot by old jailhouse, 1pm

Chief Diaz on the radio as command post is set up at Montecito Court and Auburn, 1:06pm

Glendale's K-9 Unit arrived on the scene very early, 1:13pm

Police escort suspects family members (?) to command post, 1:13pm

Standing behind curves, looking west

1:28pm

Command post at 2:19pm

Same Bat time, Same Bat Channel

Same officer as first pic, 5:43pm

SEB arrives, 6:01pm

The Mayor is downtown as SEB arrives, 6:03pm

CHP stops across from the Buc, 6:39pm

As I tried to take a pic of Sgt. Enriquez taping off the Blvd., my camera's autofocus took a picture of a tree, 6:48pm

6:48pm

Mailbox & Postal owner and Police Reserve Officer Armen Khourdajian works the barricade at Auburn and SM Blvd., 7:13pm

SEB Armored Unit, 7:14pm

Ditto

Sheriff's heading up to Windsor Lane minutes before tear gas is fired into home, 7:49pm

The street is eerily empty, 7:55pm

Eight hours into the standoff, SM Reserve Officer takes a short rest just before the end of the standoff, 8:03pm

Minutes before the end, SMVFA stands ready, 8:06pm
---
9:18pm - Here's the City's Press Release
---
(8:30pm) They Got Him!!
Roberto "Pancho" Funston, 36, surrendered to Sheriff's Deputies after tear gas was fired into the home at 39 Windsor Lane, shortly after 8pm. Deputies then turned him over to Sierra Madre PD, who will transport him to LA County Jail. The dogs are okay. He was arrested on a no-bail narcotics warrant, and was also wanted for grand theft auto.
SMPD Chief Diaz, Capt. Giannone and others confer with PIO Elisa Weaver and City Manager Elaine Aguilar (obscured)

2:21pm

Mayor Zimmerman was downtown most of the day

2:38pm

Beacon Media photographer Terry Miller, an Arcadia Cop, Sgt. Ruben Enriquez, Sgt. Tim Abbott

5:16pm

SMPD officers deployed at the back of the old jailhouse parking lot

5:55pm

Sheriff's SEB squad arrives at Windsor Lane

6:02pm

SMPD officers leave the parking lot

6:38pm

The Boulevard was closed off and evacuated

7:13pm

7:14pm

SMPD officers and reserve officers

7:43pm

Members of the SMVFA
Video of Sierra Madre PD officers in suspect's front yard
---
(4:30pm, 7/24) BARRICADE UPDATE - This morning at 11:50am, police attempted to serve a no-bail warrant for narcotics at 39 Windsor Lane. According to Public Information Officer Elisa Weaver, the suspect, whose name the police have not yet released (though everybody seems to know who it is) came out on the porch with his mother and was cooperative for a short time but then went inside and barricaded himself indoors. It is believed that the suspect is alone in the house with two pit bulls. The mother is not with him. Arcadia, Monrovia and Glendale police, as well as the Sheriffs are on the scene. Pasadena Police has also been involved with their helicopter circling overhead and their PA system used to tell the suspect "Roberto at 39 Windsor, pick up the phone, the police want to talk to you." A command post has been set up behind the doctor's office next to the Playhouse at Auburn and Montecito Court. Auburn and Windsor are closed at Sierra Madre Blvd and at Montecito. Bethany School was closed down due to its proximity to the site. Windsor Lane has been evacuated with a shelter set up at the Rec. Center.
---
(12:30pm, 7/24) Helicopter Assisting SMPD at Windsor Lane, Just Above the Blvd.
According to Officer Amos, with whom I spoke moments ago, the circling helicopter overhead is assisting officers looking for "a subject" on Windsor Lane, just north of the old City Hall.