Inside the News Net
Sierra Madre Business Web Pages ($125/year, with dedicated domain name, add $50 - Sierra Madre businesses only)
---
Premium Advertiser Web Pages ($250/year, with dedicated domain name, add $50 - non-Sierra Madre businesses allowed, includes premium link placement and logo)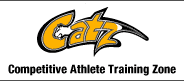 **************
*************
---
Arnold's Frontier Hardware & Gifts
Rambo, Century 21 Village Realty
Gem Plumbing, Heating and Air Conditioning
Gwen Gordon, Fine Art/Graphic Design Solutions
Hands 2 Health Wellness Center, Dr. Teresa Smith, Chiropractor
Harlequin Art Gallery and Restoration
Moe's Automotive Service Center
Redstone Commercial Real Estate
Reni Rose, Prudential CA Realty
Ruth Richardson, Fine/Portrait Artist
Webb-Martin Realtors Merges Into Dickson-Podley
Wednesday, June 18, 2008

Judy Webb-Martin announced to her sales staff recently that the company she has run for twenty-one years was now merging with Dickson-Podley Realtors, a real estate company with five other existing offices.
"This is something I've been thinking about for the last couple of years. I've loved being the owner of the company, it's been a wonderful experience, but my husband and I love traveling, and we love going up to June Lake, and it just seemed like the right time to make the decision to merge with Dickson-Podley, a well-respected company. They have the same mental set, the same feelings that I have created with Webb-Martin Realtors, and so it's a wonderful marriage."
Webb-Martin said that she will continue working, along with her partner Katie Orth. "We're looking forward to using all the new technology and all the resources that Dickson-Podley are going to be able to give a small company such as Webb-Martin. And the Webb-Martin name will be a part of the Dickson-Podley name here in Sierra Madre…they're joining our firm and our community and we really do look forward to many years of successful partnership. Dickson-Podley will go forward with the community involvement that we at Webb-Martin have been a part of, as Webb-Martin has been a big part of this community for years."
Webb-Martin emphasized that she is not retiring, but that with administrative aspects of the business being taken over by Dickson-Podley, "that will free me to take care of my clients, in listing and in selling." She added that the Hotel Shirley building has nothing to do with the transaction, it's strictly the business. "We're going to be moving more agents into our office, they're going to be expanding the office and bringing more technology into the office…and we're going to be bigger and better and stronger than ever."
Webb-Martin also stated that all the Webb-Martin agents are staying on, "and they're very excited about the opportunities that the Dickson-Podley office will be bringing to us and our joint effort in serving Sierra Madre and the outlying communities better."
According to Bill Podley, CEO of Dickson-Podley Realtors, he worked with Jim Dickson back in the 1970s. Jim Dickson Realty was started in 1957. After leaving for a time to run his own company, Podley, Caughey, & Doan Realtors, Podley teamed up five years ago with Dickson's son, Chris Dickson to form Dickson-Podley Realtors, which currently has more than 150 sales associates and thirty support staff members. "We are delighted to have the opportunity to join with Judy and her team. It's a natural addition to our coverage of the San Gabriel Valley, in terms of culture, philosophy and local ownership," said Podley. "Sierra Madre is a wonderful community."
Podley added that the actual terms of the deal won't be official until August 1, but this seemed like a good time to inform the community of the upcoming changes.