Inside the News Net
Sierra Madre Business Web Pages ($125/year, with dedicated domain name, add $50 - Sierra Madre businesses only)
---
Premium Advertiser Web Pages ($250/year, with dedicated domain name, add $50 - non-Sierra Madre businesses allowed, includes premium link placement and logo)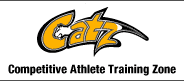 **************
*************
---
Arnold's Frontier Hardware & Gifts
Rambo, Century 21 Village Realty
Gem Plumbing, Heating and Air Conditioning
Gwen Gordon, Fine Art/Graphic Design Solutions
Hands 2 Health Wellness Center, Dr. Teresa Smith, Chiropractor
Harlequin Art Gallery and Restoration
Moe's Automotive Service Center
Redstone Commercial Real Estate
Reni Rose, Prudential CA Realty
Ruth Richardson, Fine/Portrait Artist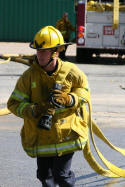 Sierra Madre Gets Shift Firefighters
March 9, 2008
Just about a month ago, the Sierra Madre Auxiliary Firefighter Program's first shift of two 24-hour firefighters began at Sierra Madre Station 41. On February 11, 2008, this new group of highly trained volunteer firefighters, carrying on the traditions of the Sierra Madre Fire Department, began supplementing the fire protection of the Sierra Madre community 24 hours a day.
Eleven fire academy accredited men and women attended an intensive mini-Sierra Madre Department fire academy and began enhancing the City's current Volunteer Firefighting operation. After volunteering with Sierra Madre for one year, each participant will receive a California Firefighter 1 Certification. Since their duties began, these brave folks have responded alongside Sierra Madre finest on 30 calls.
"The City takes great pride in its Volunteer Fire Department and this addition to provide more quality service to the residents and businesses of Sierra Madre is such a value," stated Mayor Enid Joffe.
By June 2008, this volunteer program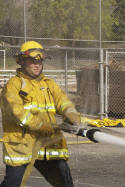 will increase with 18 more members, following the completion of a weekend Fire Academy and more than 400 hours of training. Within 12 months of graduating from the academy, each Auxiliary Firefighter will also receive training as an EMT, supplementing the City's Advanced Lifesaving Paramedic Program.
"This is a great enhancement to Sierra Madre's Fire Department; it increases our operational capacity allowing us to schedule 2 Paramedics and 2 Firefighters, 24 hours a day," stated Assistant Chief Steve Heydorff.
These firefighters perform normal firefighting duties, including fire prevention and disaster preparedness. The City's Volunteer Firefighters still roll out and protect the community with seven 4 person crews during evenings and weekends.
Firefighting is a constantly changing and dynamic area of service. The City recognizes this and prides itself on being progressive, cost effective, and innovative in providing quality services to the community.