Inside the News Net
Sierra Madre Business Web Pages ($125/year, with dedicated domain name, add $50 - Sierra Madre businesses only)
---
Premium Advertiser Web Pages ($250/year, with dedicated domain name, add $50 - non-Sierra Madre businesses allowed, includes premium link placement and logo)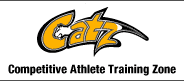 **************
*************
---
Arnold's Frontier Hardware & Gifts
Rambo, Century 21 Village Realty
Gem Plumbing, Heating and Air Conditioning
Gwen Gordon, Fine Art/Graphic Design Solutions
Hands 2 Health Wellness Center, Dr. Teresa Smith, Chiropractor
Harlequin Art Gallery and Restoration
Moe's Automotive Service Center
Redstone Commercial Real Estate
Reni Rose, Prudential CA Realty
Ruth Richardson, Fine/Portrait Artist
Sierra Madre Schools, Businesses and Non-profits Recognized at San Gabriel Valley Environmental Awards Pictures
Tuesday, May 6, 2008
By Bill Coburn
On Tuesday, May 6th, six Sierra Madre organizations were recognized at the San Gabriel Valley Environmental Awards, sponsored by the Los Angeles Regional Agency (LARA). According to James Carlson, with SM Public Works Dept., the City is a member of LARA. The membership is paid for by Athens, who provides the City's waste disposal services. Carlson said that AB 939, requires all Cities to divert fifty percent of their solid fills from landfills. By virtue of its membership in LARA, the City is able to pool/average its numbers so that if in some months they don't quite reach the required fifty percent, they won't incur penalties. Another benefit is shared funding to put on educational showcases and joint events, as well as an opportunity for City staffers to discuss and consult about ways to handle problems, or share success stories for possible implementation.
In the education category, both Sierra Madre School and Sierra Madre Community Nursery School (SMCNS) were recognized. At Sierra Madre School, parent volunteer Susan Hoskins and the "Sierra Madre School's Green Team" have contributed to source reduction, recycling, and an enormous amount of education to our school age children in the topic of environmental stewardship. The "Green Team" has just scheduled the first "Waste Less" school dance, and has accomplished a Bottles & Cans recycling program, "Cancel Catalogs for Earth Day" drive, a zero-waste auction fundraiser, and hosted a free E-Waste collection event May 3rd and 4th.
SMCNS was recognized for its continuing effort to create a community of environmental stewards in pre-school children. It hosted a Los Angeles County composting workshop as well as a "Families Helping Families Go Green" workshop. Waste Less Living specializes in zero-waste party and composting services. Waste Less Living not only offers compostable tableware like plates, cups and utensils made from sugar and corn but also arranges for the pick-up and removal of the discarded waste items and food scraps generated from various types of events. Parent volunteers who were singled out at the awards were Lisa Lewis & Christine Lenches-Hinkel, Lewis for her work with composting, and Lenches-Hinkel, who is founder of Waste Less Living.
E. Waldo Ward and Son was recognized in the Commercial Manufacturing/Production category. Sierra Madre's oldest business is leading the way into the "Green" future by maintaining a policy of environmental stewardship. They have several large recycling containers which are designed to capture co-mingled recyclables derived from their site. Currently they are recycling at a 75% rate. A majority of these recycled materials are glass, plastics, and paper, which has a substantial effect on diversion efforts.
In the Commercial / Non-Profit category, recognition was given to three Sierra Madre businesses/organizations: Café 322, Mailbox & Postal, and the Sierra Madre Environmental Action Council. According to LARA's Executive Director, Karen Coca, who hosted the awards luncheon, "Small businesses like Café 322 in Sierra Madre set the example for other small businesses to follow." Café 322 pays for a separate recycling dumpster, with pickup twice a week. The dumpster is filled with plastic, foil, bottles, cans, paper and cardboard, and the recycler processes the recyclables at a Materials Recovery Facility. Café 322 also contracts for a 50-gallon barrel so that they can recycle kitchen grease. The recycler collects the barrel every two months or so for a small fee.
Café 322 supports a citizen-based advocacy group called Environment California with a monthly donation of $75.00 to promote environmental protection. They buy recycled paper, paper towels, and bathroom tissue, and they try to conserve water by offering water to guests, which they can either accept or deny.
Mailbox & Postal participates in the Green Earth recycling program designed to help reduce pollution and they also developed protocols to reduce excess bubble wrap and "peanuts" that are used in packaging. Through the vigilant efforts of owner Armen Khourdajian, residents and businesses are encouraged to bring their packaging materials to Mailbox and Postal for reuse.
The Sierra Madre Environmental Action Council (SMEAC) was formed in 1971. SMEAC has been very active in the community, educating the public on all topics concerning environmental stewardship with a newsletter and articles in local papers. The dedicated group of volunteers organizes clean-up days for the community's Bailey Canyon Park, ensuring that green waste is not disposed of in a landfill. Each year, SMEAC organizes and conducts, on one of the trails above Bailey Canyon Park, a nature awareness program for all third grade students in Sierra Madre.
Non-Sierra Madre organizations recognized at the luncheon included the Duarte Unified School District, Ganesha High School, and the Rosemead School District in the Education Category. In the Commercial / Manufacturing Production category, Halex Corporation, Royal Cabinets, Vertis, and Pregis Corporation were singled out. And in the Commercial / Non-Profit category, Beacon Property Management, Cal Poly Pomona, Panda Restaurant Group, Cal Poly Pomona, Lanterman Development Center, City of Hope, In-n-Out, and Pomona Valley Hospital received awards.
Fittingly, the award presented to each winner was made of recycled glass.
| | | | |
| --- | --- | --- | --- |
| Armen Khourdajian of Mailbox & Postal (left) joins other winners in his category | Illiana Lalli of Cafe 322 joins the group | Pat Birdsall accepts the award for SMEAC | Birdsall, left, Lalli, and Khourdajian |
| Winners in the Commercial / Non-Profit category | Ditto | The Duarte contingent | The Sierra Madre contingent Dory Megaro, Illiana Lalli of Cafe 322, Albert Metzger, Midge Morash and Pat Birdsall of SMEAC, Council Member Joe Mosca, James Carlson of Public Works, and Armen Khourdajian of Mailbox and Postal |
| Ditto | Recycled glass award | Armen Khourdajian of Mailbox & Postal | Pat Birdsall |