Inside the News Net
Sierra Madre Business Web Pages ($125/year, with dedicated domain name, add $50 - Sierra Madre businesses only)
---
Premium Advertiser Web Pages ($250/year, with dedicated domain name, add $50 - non-Sierra Madre businesses allowed, includes premium link placement and logo)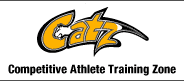 **************
*************
---
Arnold's Frontier Hardware & Gifts
Rambo, Century 21 Village Realty
Gem Plumbing, Heating and Air Conditioning
Gwen Gordon, Fine Art/Graphic Design Solutions
Hands 2 Health Wellness Center, Dr. Teresa Smith, Chiropractor
Harlequin Art Gallery and Restoration
Moe's Automotive Service Center
Redstone Commercial Real Estate
Reni Rose, Prudential CA Realty
Ruth Richardson, Fine/Portrait Artist
Sierra Madre Civic Club Awards Education Grants
Thursday, May 8, 2008
At its meeting on Thursday, the Sierra Madre Civic Club announced the recipients of its "Education Award 2008", a main philanthropy for the group. Only high school seniors are eligible for the grants, given conditionally on one of the following; that the senior be a resident of Sierra Madre, has a relative who is a member of Civic Club, or has worked in Sierra Madre for the last twelve months or has a parent who works in Sierra Madre.
Key points about each student considered by the Awards Committee include: volunteer activities, interests, talents, hobbies, accomplishments or recognition, plus educational or career plans.
Two letters of reference - one from a teacher or school administrator and one from an adult leader in the applicant's volunteer activity or an employer – were also required for the consideration of the Education Awards Committee, chaired by Amy Putnam.
Selected to receive awards this year were: Brittany Banis, Dalia Copti, Jenna Coyne, Pablo Garcia, Kara-Leigh Huse, Simone Lovano, Katie Merrill, Ellen O' Connor, Mireya Perez, Andrew Pirrone, and Caitlin Skelly.
Brittany Banis attends Mayfield Senior High, and plans to attend UCSD. Dalia Copti attends Maranatha High School, and will be going to San Diego State. Jenna Coyne attends Paul VI High School in Audobon, NJ, and plans to go to Catholic University in Washington, D.C. Pablo Garcia, a Duarte High School senior, will be attending Cal Poly Pomona, La Salle's Kara-Leigh Huse will "fight on" at USC, and Simone Lovano will be traveling east to Rutgers after also graduating from La Salle High School. When Katie Merrill graduates from PHS, she'll be applying her grant towards her studies at Bryn Mawr. Ellen O'Connor, who attends Alverno High School, will be attending UC Berkeley in the fall. Mireya Perez will graduate from Arcadia High School, and after attending community college at first, plans to complete her studies at either Berkeley or UCLA. Andrew Pirrone, who, with Merrill, attends PHS, will be joining Garcia at Cal Poly Pomona. And Caitlin Skelly will head up to the Bay area to attend San Francisco State University.
Civic Club Scholarships were given out Thursday night to:

Front Row (L-R) Pablo Garcia, Mireya Perez, Caitlin Skelly, Andrew Pirrone

Rear (L- R) Ellen O'Connor, Katie Merrill, Dalia Copti, Simone Lovano, Brittany Banis

Not pictured are Jenna Coyne and Kara-Leigh Huse

It was a full house as Civic Club members were joined by the grant recipients and their parents

Ditto